Golden hours for reducing
newly formed fine lines
Age Control Power Eye Cream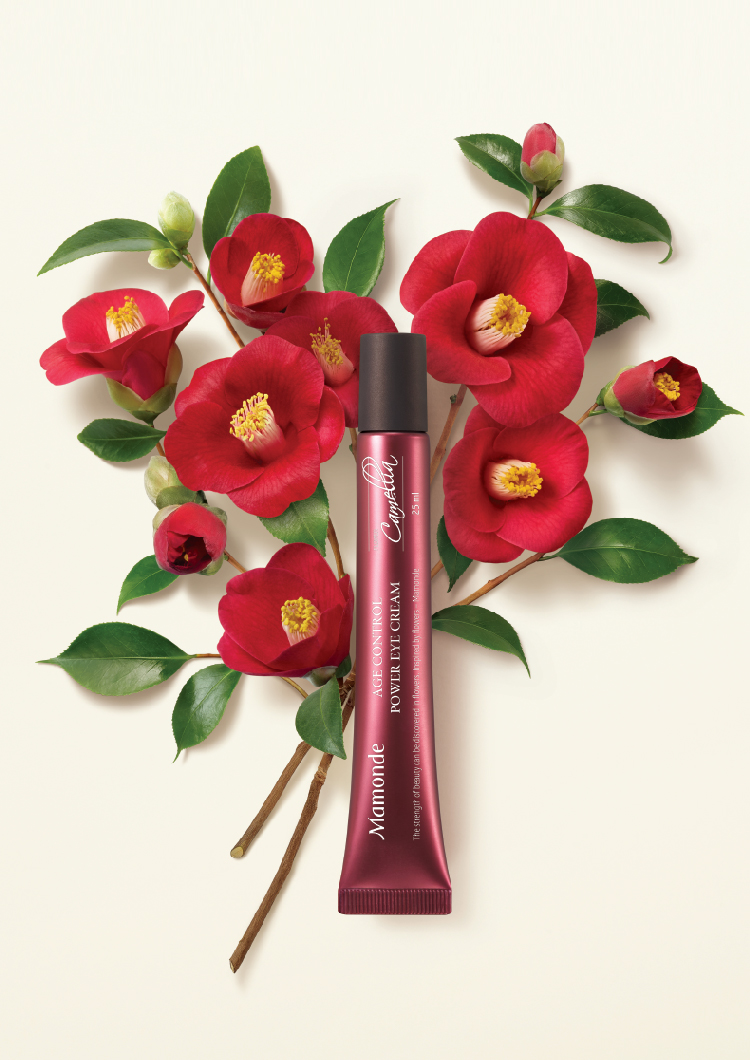 Age Control Power
Eye Cream
Anti-aging eye cream to reduce
the appearance of newly formed fine lines,
strengthen the skin barrier and
moisturize with camellia oil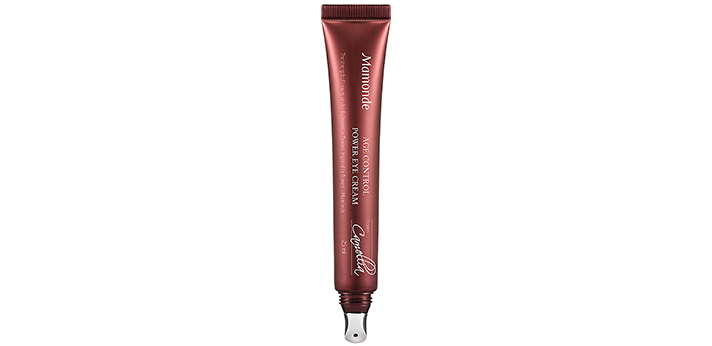 1

Powerful anti-aging effect from camellia

2

Moisturizing cream type for a smoother and
healthier complexion

3

Skin firming effect of camellia saponin
3 solutions
for youthful looking skin around the eyes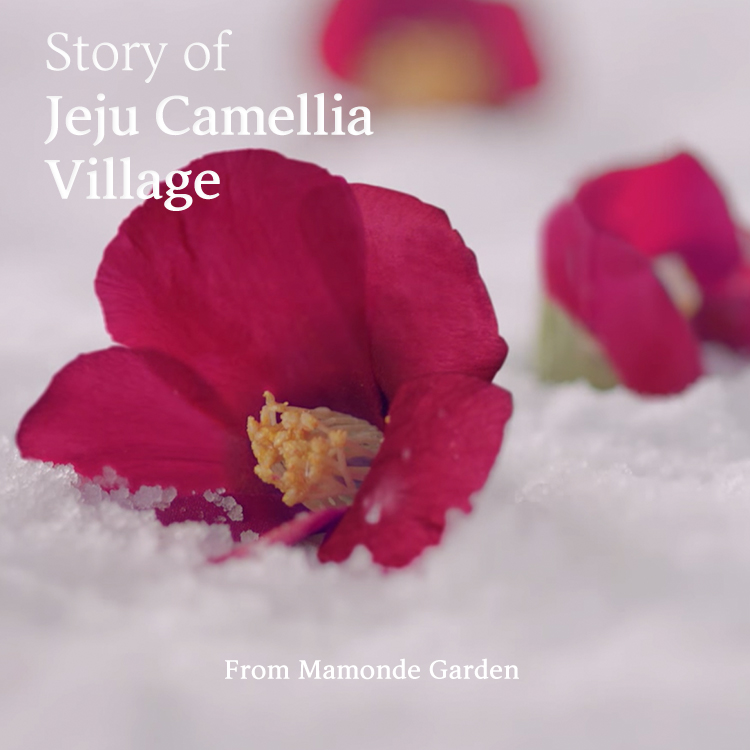 Camellia, the red flower
that blooms in the snow

Mamonde found the anti-aging secret from
camellia, the flower that shines bright
in the midst of white snow.

Camellia, grown
in a healthy way

Jeju Camellia Village grows flowers
without using pesticides or chemical fertilizers.
Ingredients come from camellia trees
that have endured the wind from the sea and
the cold throughout the year.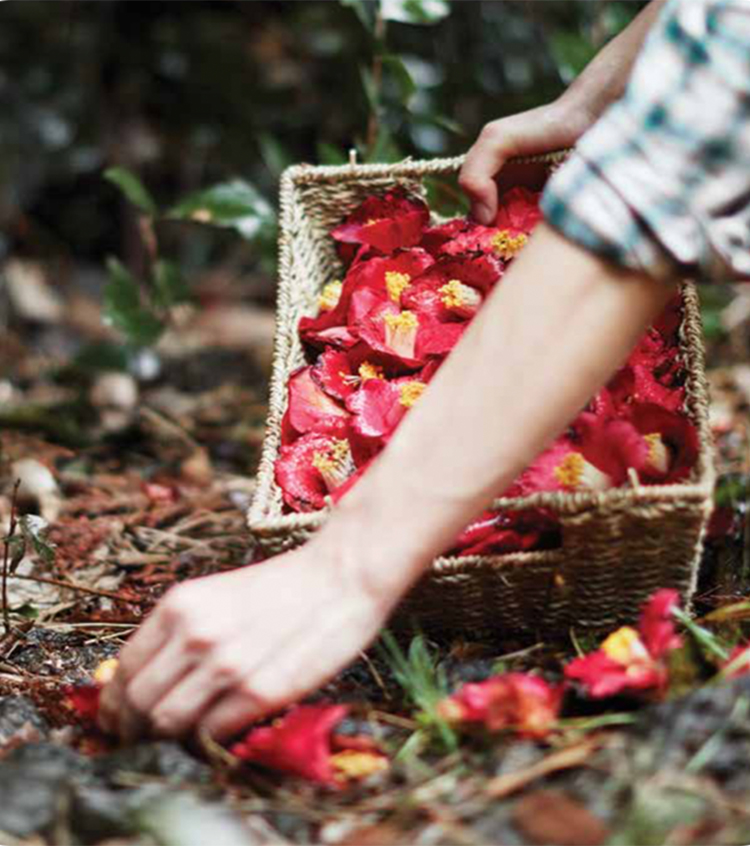 Delaying the aging of the skin
with camellia saponin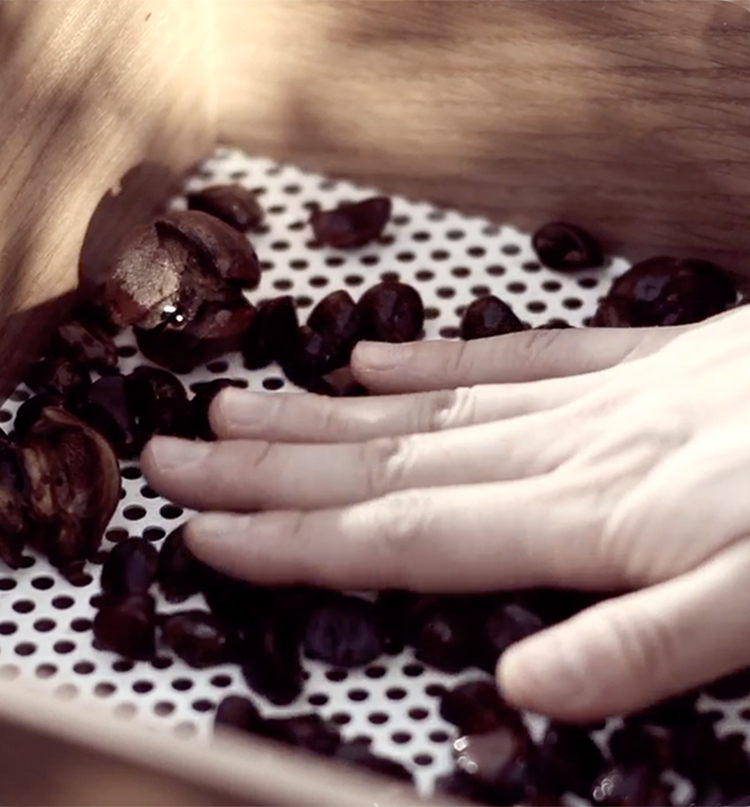 You can reduce the appearance of newly formed wrinkles
through skincare.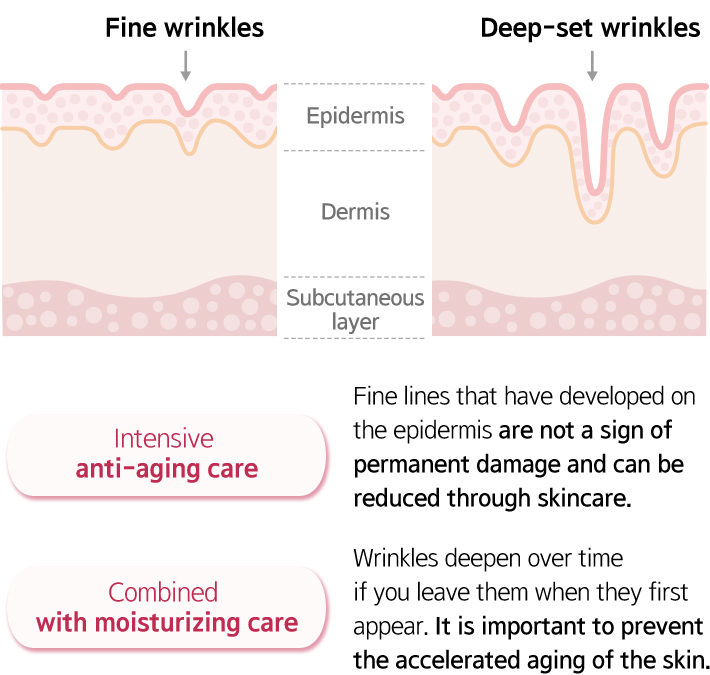 Real reviews from customers
about their
wonderful experience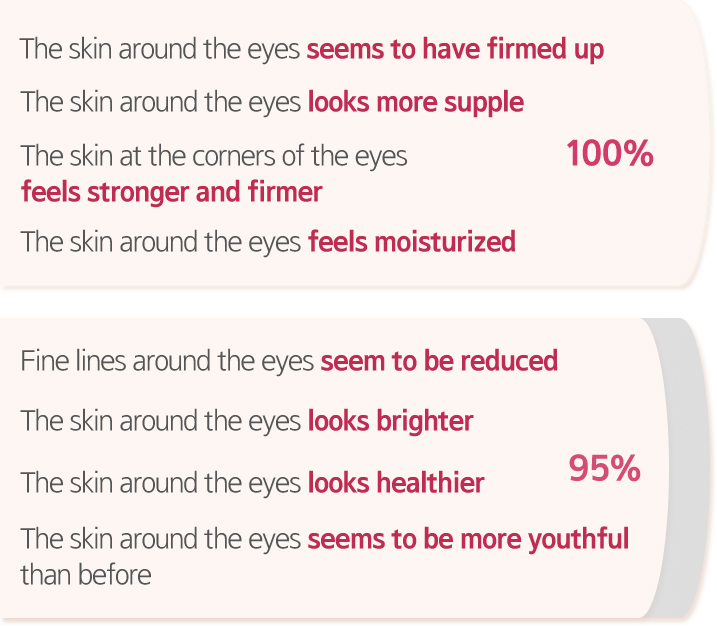 Test period: April 5 - May 27, 2017
Subject: 20women aged 25-39 with wrinkles around the eyes
(survey results from 6 weeks of use)
Test period: Intertek Testing Service Ltd.
How to Use
Silver white applicator helps relieve strain of
the skin around the eyes and improve absorption of
the eye cream.
STEP 1

Lightly squeeze the tube to
take out an adequate amount
and apply it on the under
eye area, outer corners and
eyelids.

STEP 2

Massage the skin under the
eyes (inner corner - center -
outer corner) back and forth
2-3 times using the applicator.

STEP 3

Massage the skin over the
eyes (outer corner - center -
inner corner) back and forth
2-3 times.

STEP 4

Massage the skin around the
eyes in a circular motion.
Gently dab the remaining
cream to help the skin absorb.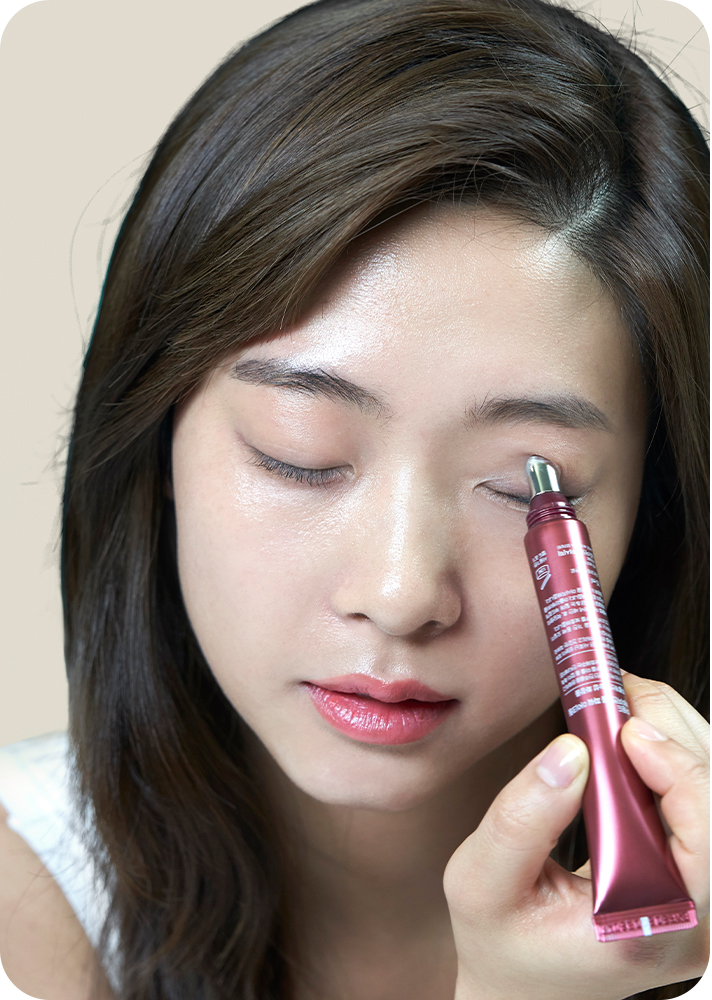 Age Control Line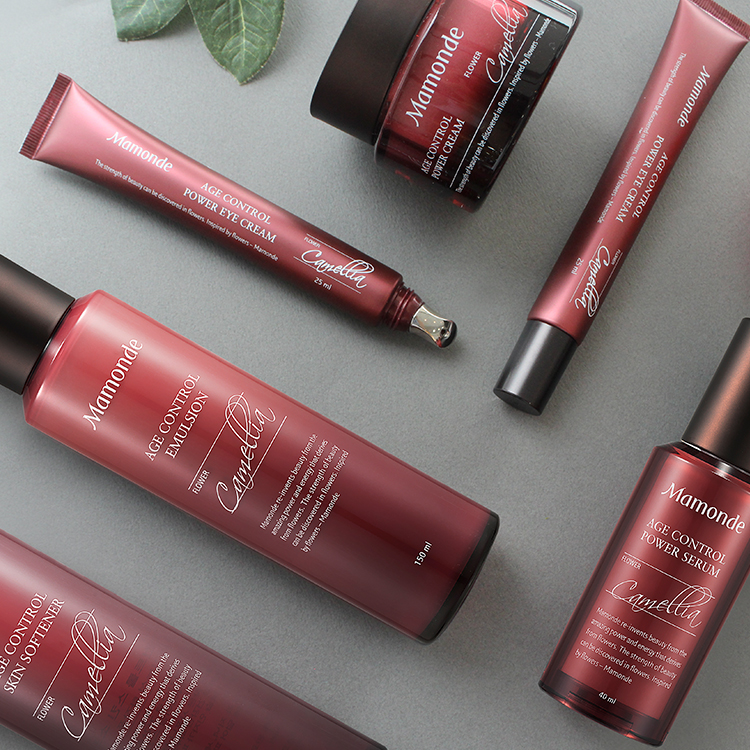 Age Control Solution
from camellia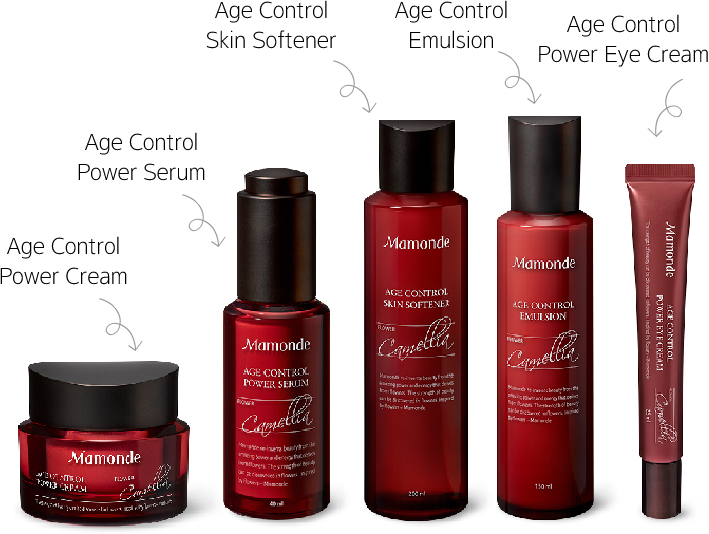 Mamonde Age Control is an anti-aging solution
that helps reduce the appearance of fine lines around
the eyes and lips and improve
the skin's natural ability to protect itself.