AQUA GLOW BALL BASE
The skin looks moist!
A makeup base that creates glowing, makeup-ready skin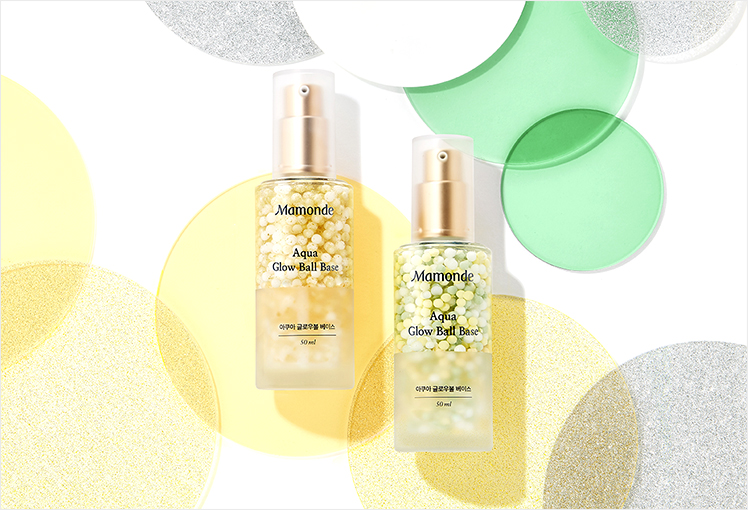 Skin that is ready for any foundation

An aqua base containing honeysuckle extract recharges the skin with moisture to create hydrated skin look that is ready for any foundation

Luminous skin that glows at all angles

The fine pearls of Glow Ball with pearl powder effectively reflects light to correct skin trouble and create luminous skin look that glows from the inside.

It adheres closely to the skin so makeup does not flake or slip over the base

The mix of glow ball and hydrating ingredients keeps the skin moisturized for a long time after makeup is applied to enhance the consistency of makeup without it flaking or slipping.
Color
No. 01 Green Ball

Natural glow
Suitable for oily, combination skin
Light aqua gel allows fresh absorption

No. 02 Golden Ball

Voluminous glow
Suitable for dry, dehydrated and oily skin
Intensive aqua gel immediately hydrates the skin
Contains 150ppm of gold

※ Source : Beauty Blogger Rimnim
Test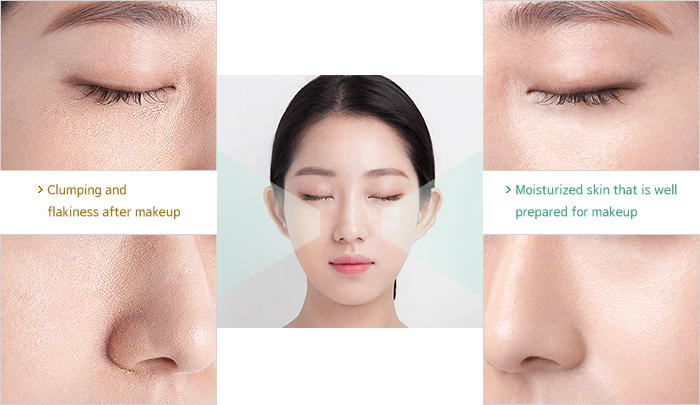 Instructions
[1] At the first step of applying makeup, gently apply over the entire face.

[2] Makeup may slide if too much of the product is applied, so take an appropriate amount of the Glow Ball Base and use heat from the hands to melt it over the skin for absorption.

[3] Once you finish applying your makeup, you may apply a thin layer of the base over the forehead, nose bridge, and cheekbones to create a natural glow to the make-up.
Makeup TIP
Combine the foundation and base using a 3:1 ratio to create a moisturizing foundation!
Flower Story
Story of the Honeysuckle: The Raw Ingredient in the Aqua Glow Ball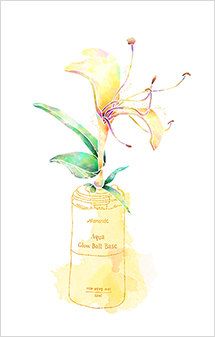 Since the old days, the honeysuckle has been considered more valuable than gold or silver and has been enjoyed as tea or alcohol.

Containing the strong life force that stays green and does not wither away in the winter, Aqua Glow Ball gives consistency to the skin condition, keeping it hydrated long after makeup is applied.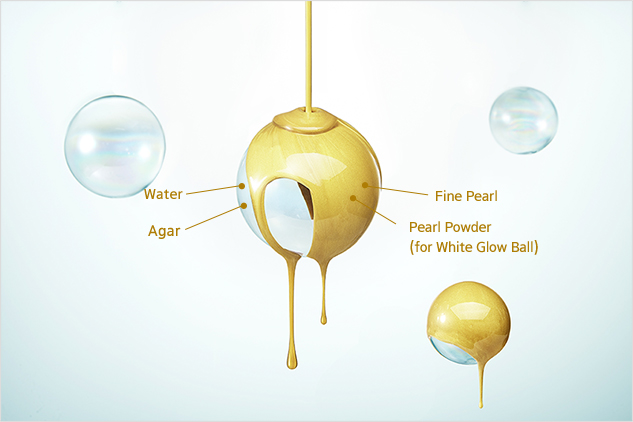 The moisturizer in the Glow Ball mixes with the fine pearl ingredient to create glowing make-up that looks deeply moisturized.
#CheatKeyBase for flawless makeup