Big Eye Volume Lash Mascara
Creates voluminous lashes that fan out smoothly and fully like stamen!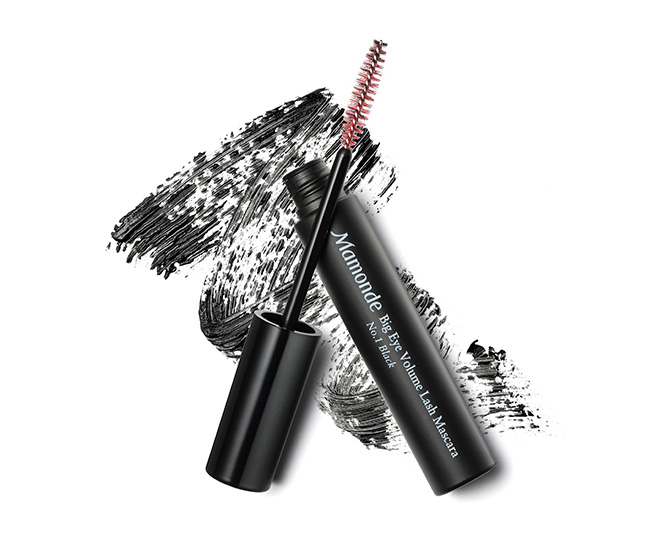 Cream Blossom Formula

The cream formula technology creates a moisturizing layer for moisturized, voluminous lashes. Mascara goes on fluffy and creamy for a more intense volume with each coat

Flower Volume Arc™Technology

Creates flexible, soft membranes so the lashes do not clump but stay clean with added volume, even when the brush is stroked repeatedly, and flaking reduced

Natural Volumizing Color

Composed of natural colors (black, brown) that go well with natural hair colors for natural, voluminous lashes
Color
01 Black

02 Brown
Features
"Curl Brush"

① Length of the hair (short structure)
: Creates Flower Volume Arc™

Allows the mascara content to go on close to the lashes, and because a relatively strong force is delivered to the lashes during application, the Flower Volume Arc™ is created effectively in just a few strokes.

② Hair mix (Thick hair + thin hair)
: Glides through the lashes and pulls up each lash.

Effectively brushes between the lashes (separation). The brush also pulls up the lashes at its ends, and this action allows the volume mascara formula to glide on even though ineffective application usually leads to the clumping and smudging of the mascara. The brush helps to create voluminous lashes that are also clean and natural.
Flower Arc™
Flower Arc refers to the technology that allows a lash arc line to be created. The arc line looks like stamens floating in the air with each lash angled to look perfectly natural. The flower arc is composed of a mascara brush optimized for application close to the lashes and mascara content formulated specifically for volumizing/curling. The technology is distinguished between "Flower Volume Arc™" and "Flower Curl Arc™" and the technology realizes the end benefits of the Big Eye Volume Lash Mascara and the Big Eye Long & Curl Mascara.
Recommended Makeup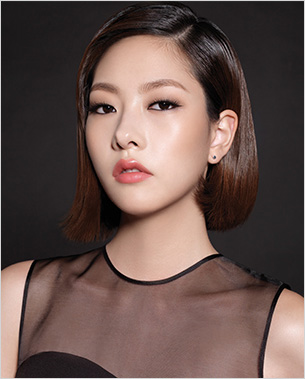 HOW-TO
Big Eye Volume Lash Mascara Directed Shot