Strong long-lasting moisture
barrier with hibiscus
Ceramide Intense Cream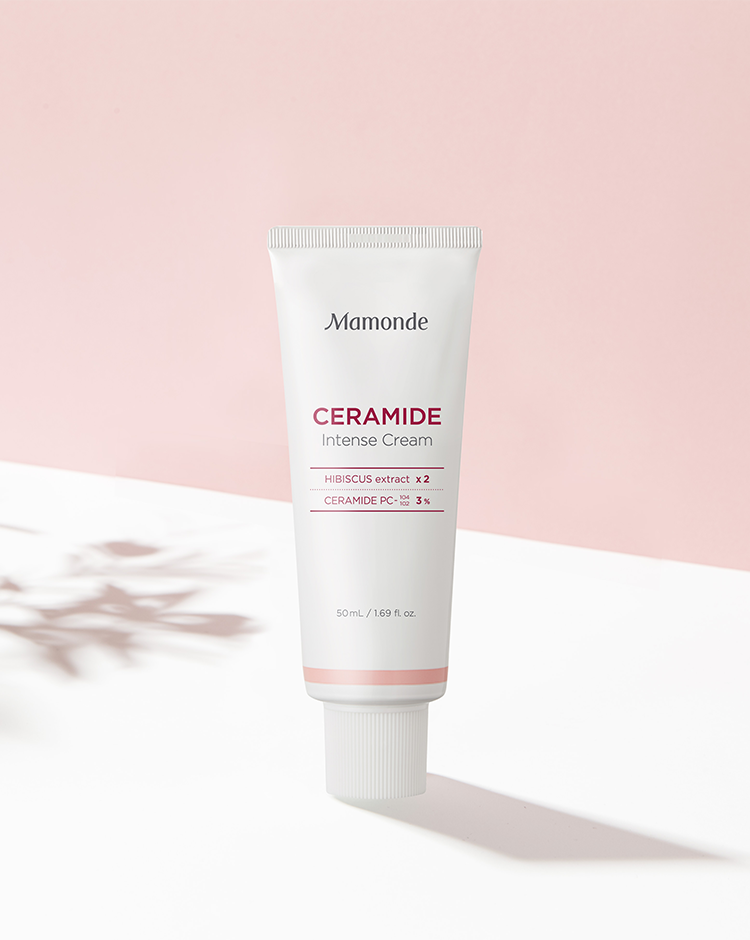 Moisture Ceramide Intense Cream
#Rich textured cream #Moisture barrier #Ceramide
Moisturizing cream with hibiscus for strengthening the skin's moisture barrier to keep it moisturized and healthy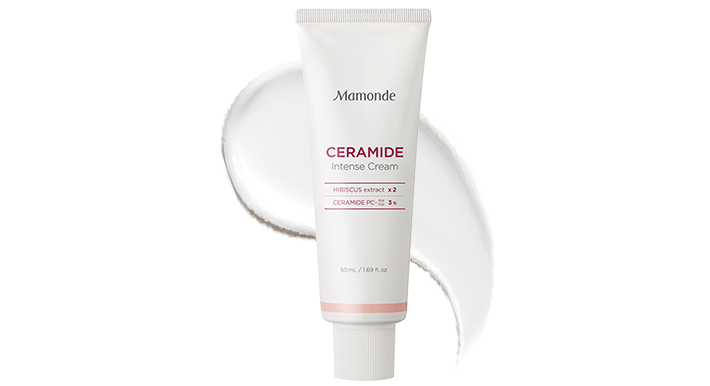 1

Twice more enhanced active moisturizing ingredients of hibiscus

2

High concentration of ceramide originally developed by Mamonde for strengthening of the skin's barrier

3

Double moisture barrier that's fundamentally different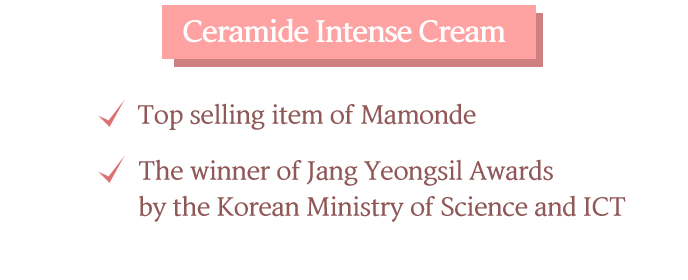 1

Top selling item of Mamonde

2

The winner of Jang Yeongsil Awards by the Korean Ministry of Science and ICT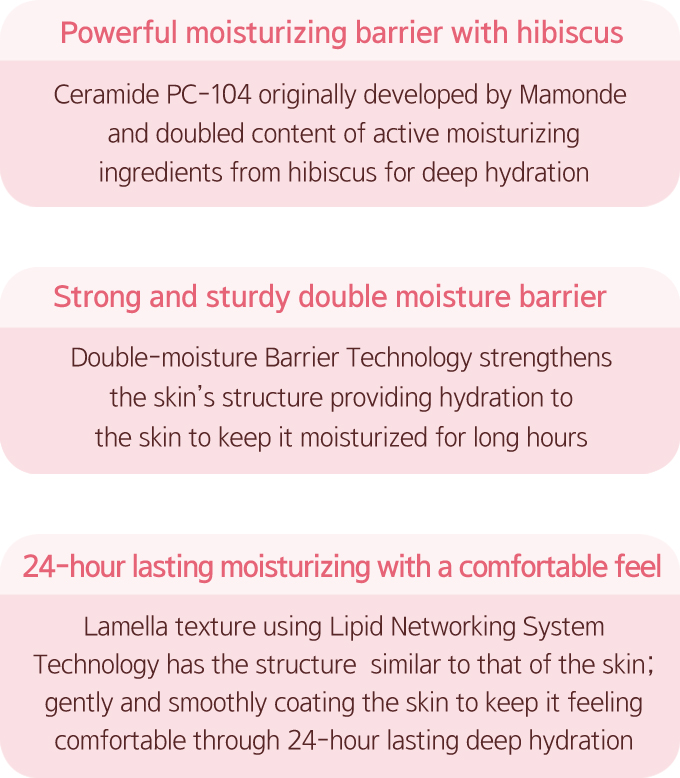 Powerful moisturizing barrier with hibiscus

Ceramide PC-104 originally developed by Mamonde and doubled content of active moisturizing ingredients from hibiscus for deep hydration

Strong and sturdy double moisture barrier

Double-moisture Barrier Technology strengthens the skin's structure providing hydration to the skin to keep it moisturized for long hours

24-hour lasting moisturizing with a comfortable feel

Lamella texture using Lipid Networking System Technology has the structure similar to that of the skin; gently and smoothly coating the skin to keep it feeling comfortable through 24-hour lasting deep hydration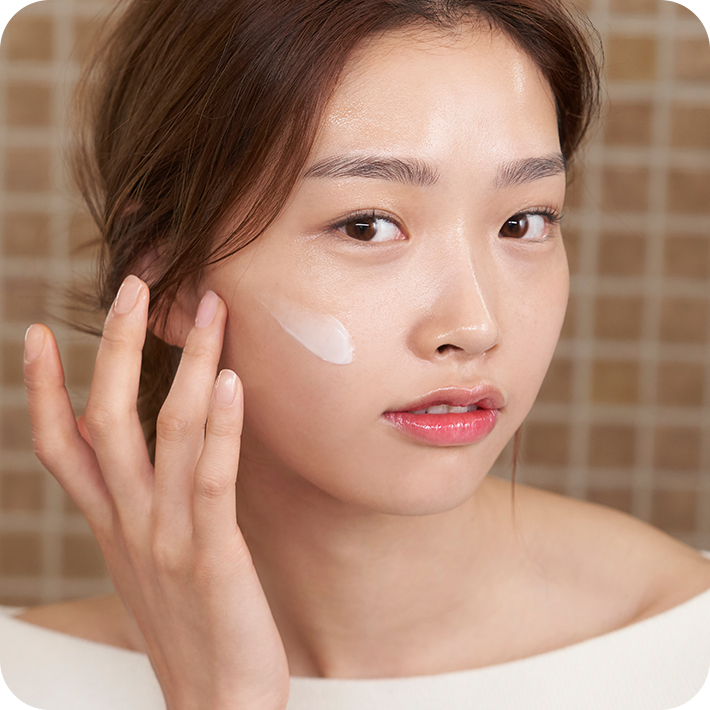 Hibiscus Ceramide
for a strong skin barrier


It is the shield and protective barrier of
our body situated on the stratum corneum,
the outermost layer of the skin Building a strong skin barrier
is essential for getting healthy skin.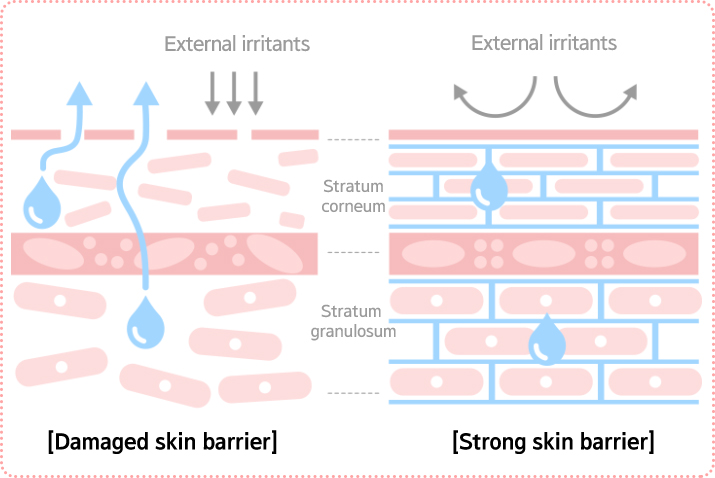 [Damaged skin barrier]
[Strong skin barrier]
Active moisturizing
ingredients of hibiscus
The content of active moisturizing ingredients from cortex hibisci is doubled to provide deep hydration and help restore the skin's barrier that has become damaged by external irritants.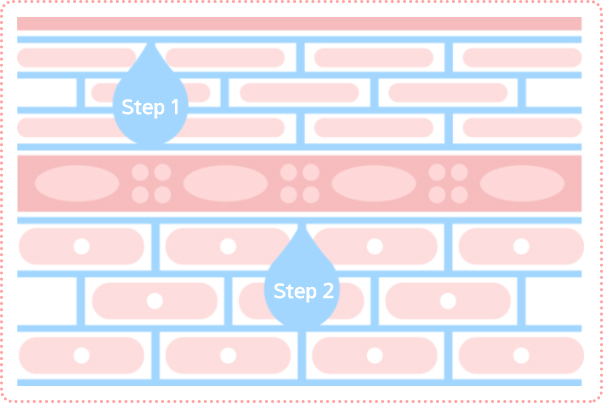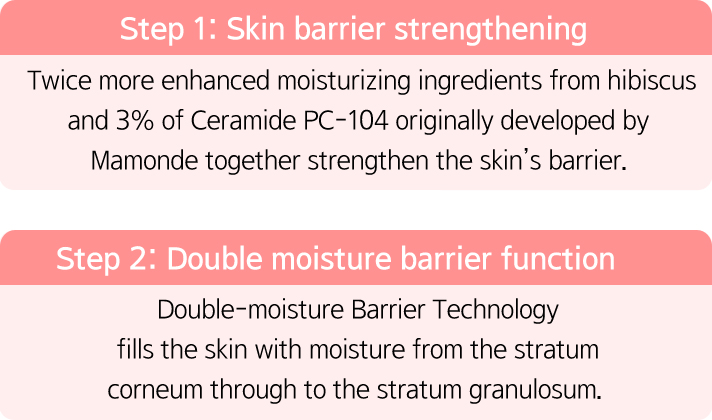 Step 1: Skin barrier strengthening

Twice more enhanced moisturizing ingredients from hibiscus and 3% of Ceramide PC-104 originally developed by Mamonde together strengthen the skin's barrier. .
Step 2: Double moisture barrier function

Double-moisture Barrier Technology fills the skin with moisture from the stratum corneum through to the stratum granulosum.
Skin benefits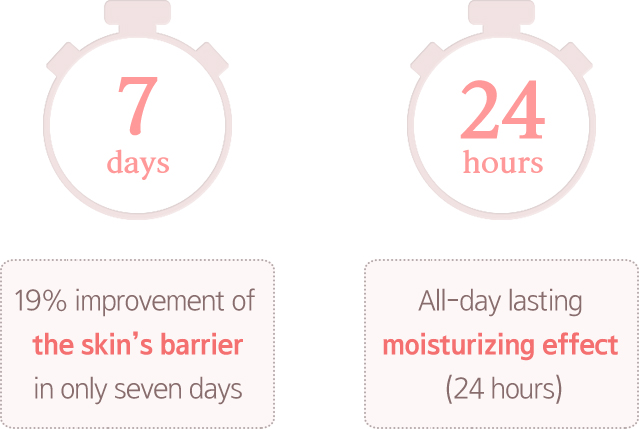 7 days

19% improvement of the skin's barrier in only seven days
24 hours

All-day lasting moisturizing effect (24 hours)
Ceramide

structurally
similar to the skin's barrier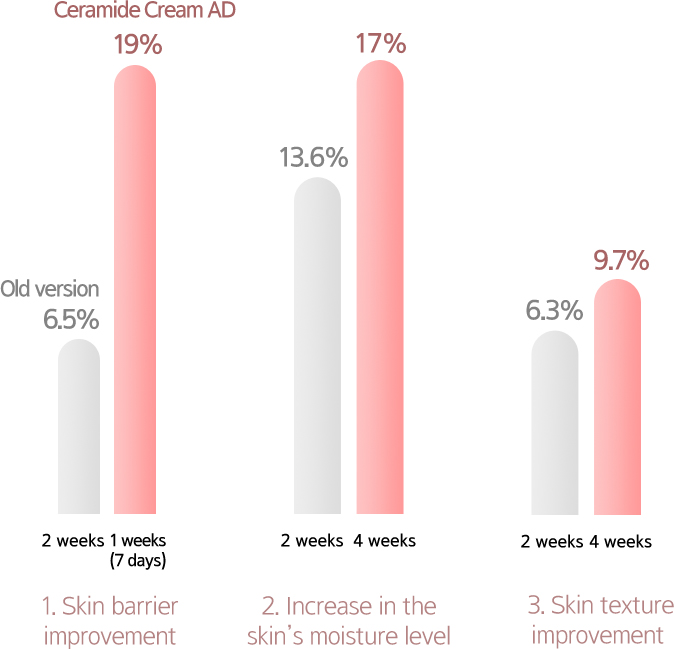 1. Skin barrier improvement

weeks(7 days) 19%
weeks 6.5%

2. Increase in the skin's moisture level

4 weeks AD 17%
2 weeks 13.6%

3. Skin texture improvement

4 weeks AD 9.7%
2 weeks 6.3%
Customer satisfaction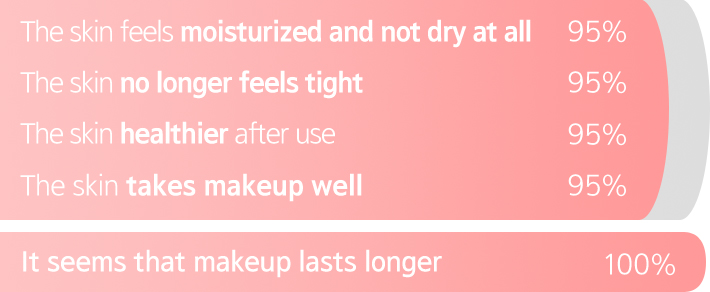 The skin feels moisturized and not dry at all

95%

The skin no longer feels tight

95%

The skin healthier after use

95%

The skin takes makeup well

95%

It seems that makeup lasts longer

100%
Test period: November 1 - December 27, 2017
Subject: 20 women aged between 20 and 49
Agency: SGS-CSTC STANDARDS TECHNICAL SERVICES (SHANHAI) CO.LTD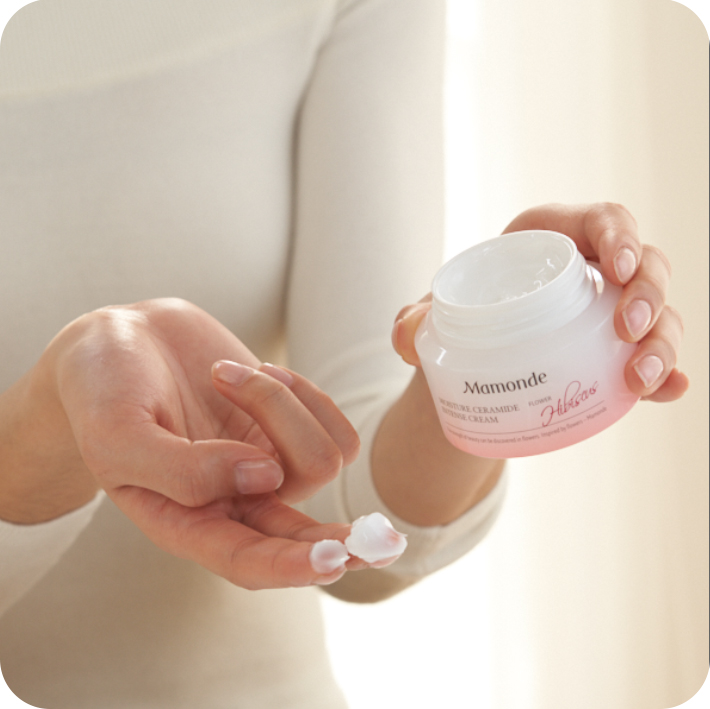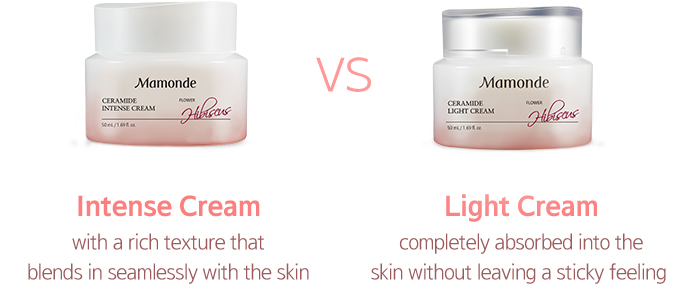 with a rich texture that blends in seamlessly with the skin
completely absorbed into the skin without leaving a sticky feeling
Has never been seen before
The beauty of hibiscus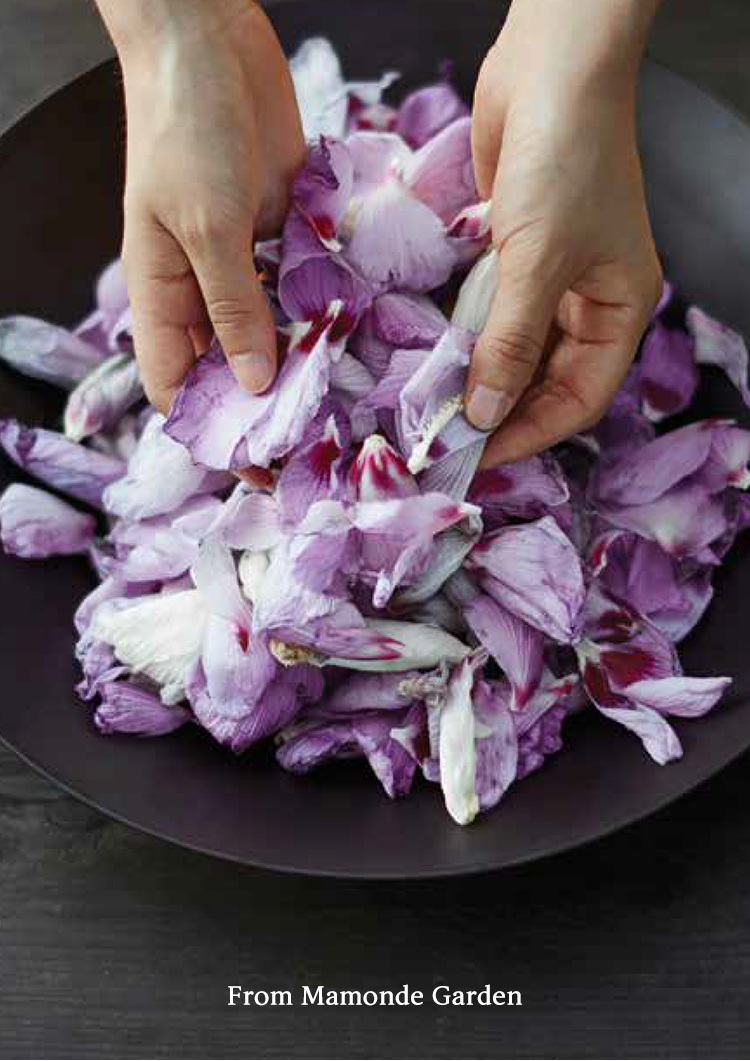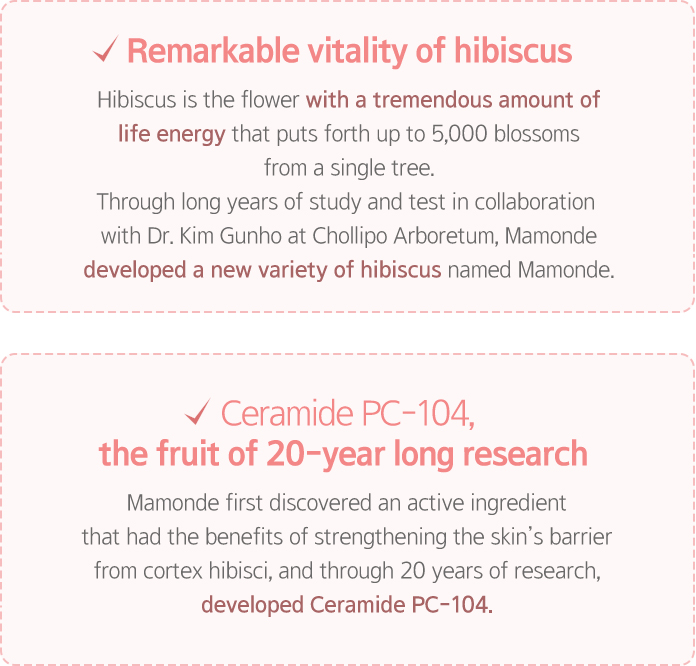 Remarkable vitality of hibiscus

Hibiscus is the flower with a tremendous amount of life energy that puts forth up to 5,000 blossoms from a single tree. Through long years of study and test in collaboration with Dr. Kim Gunho at Chollipo Arboretum, Mamonde developed a new variety of hibiscus named Mamonde.

Ceramide PC-104, the fruit of 20-year long research

Mamonde first discovered an active ingredient that had the benefits of strengthening the skin's barrier from cortex hibisci, and through 20 years of research, developed Ceramide PC-104.
Skin moisturizing with
Ceramide from Hibiscus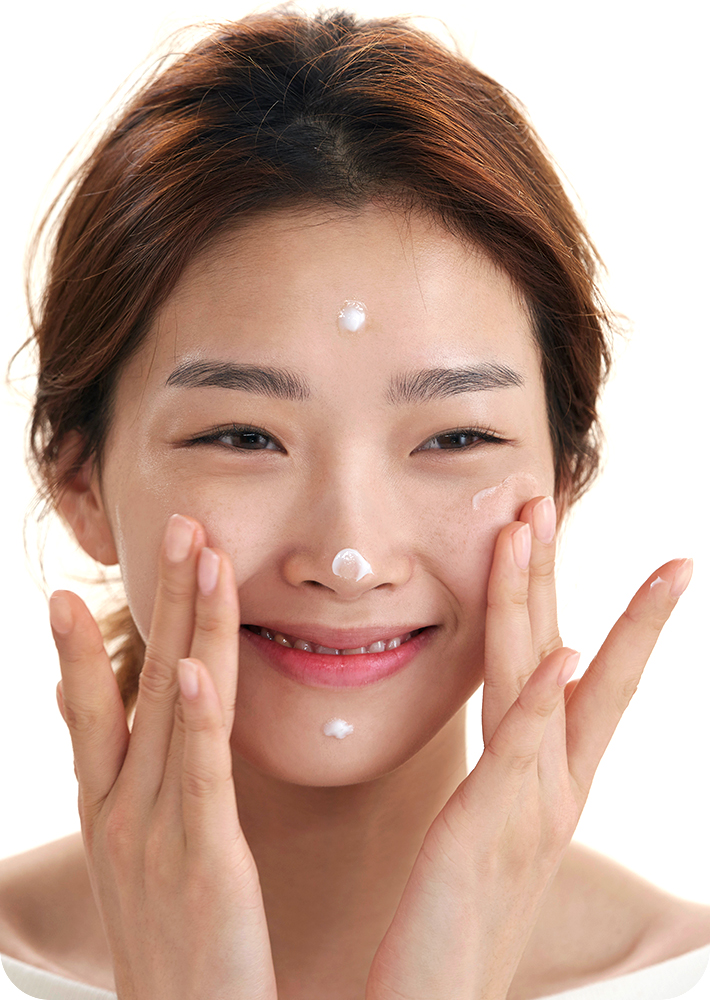 Ceramide Line