COTTON VEIL PRIMER
(SPF 50+/PA+++)
The primer contains cotton extract and has a refreshing and hydrating texture.
It creates transparent, brilliant looking skin and enhances the adherence and consistency of the makeup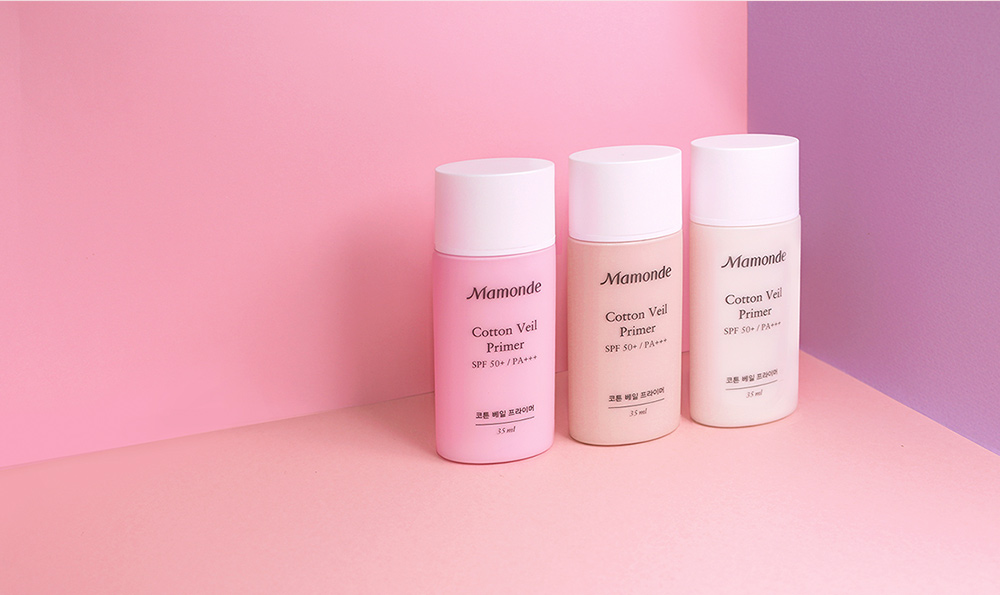 Corrects skin tone and makes it more transparent and bright

Fine illuminators correct dull skin tone to make it look more clear and transparent Adds natural light to the skin to create beautiful skin look

Feels refreshing and hydrated, and enhances the adherence & consistency of makeup

Emulsion-like texture immediately feels hydrated and refreshing to the skin. An ideal base makeup that enhances the adherence and consistency of makeup

Contains cotton extract that protects the skin

The base contains cotton extract which helps reduce moisture loss and stress for the skin It protects the skin which can easily be weakened by the environment
Color
Choose the color according to your skin concern and get a brilliant skin tone anywhere & anytime.
No. 01 Lilac Purple

Vivid Lilac Shine

Neutralizes the yellowness in the skin tone to make your skin shine and clear even in a dimly lit place.

No. 02 Beige Rose

Brilliant Rose Shine

Neutralizes uneven skin tone to make dull and fatigued looking skin rejuvenated and bright.

No. 03 White Peach

Sleek Peachy Shine

Smoothes out skin texture and gives it a sheen to boost the brightness of the skin tone by one shade.
Direct Cut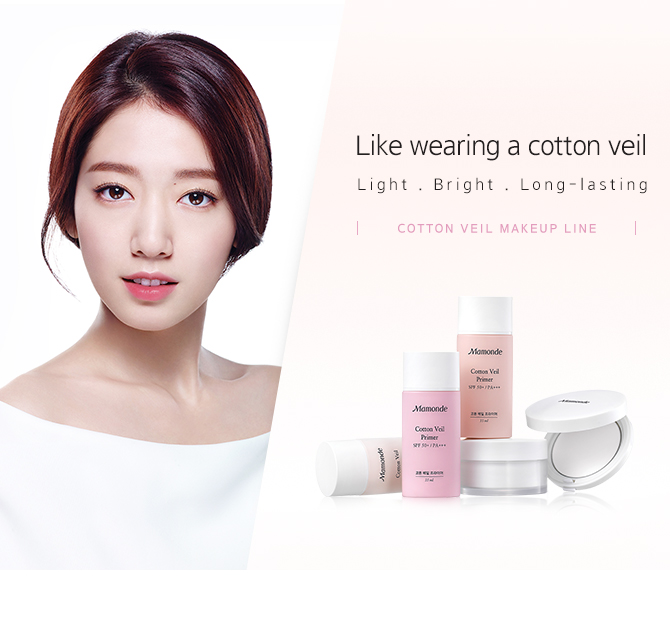 ※ We would like to correct a prior error in the description of the Mamonde Cotton Veil Primer regarding the amount of cotton extract it contains. (5000 ppm → 3000 ppm)