COVER FIT POWDER PACT
(SPF 30/PA+++)
A powder compact that goes on light while providing a full coverage
and creates smooth, sleek, glowing skin look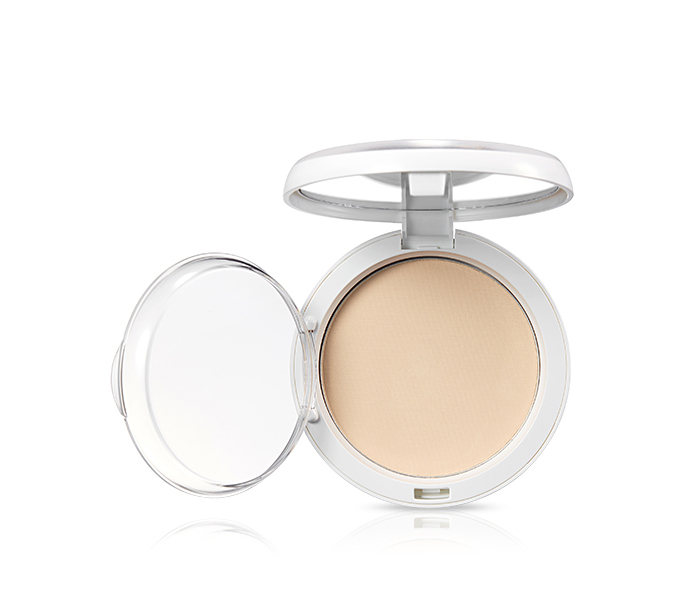 Perfect coverage that does not clump even when layered

Double cover powder provides a thorough coverage and creates a smooth skin look with a texture that does not clump even when it is applied in layers

Fits on the skin perfectly like a second skin while feeling moisturized

Oil coating powder, with its superb adherence ability, closely adheres to the skin while feeling moisturized

Makeup stays on for a long time

By controlling excessive oil, the product stays matted for a long time
Ingredient Features
Secret of the powder compact that goes on light while providing a full coverage and keeps the skin looking sleek for a long time
1. Double cover powder used for a thorough coverage
Flexible, ball-shaped powder provides a fine coverage for the pores Flat-shaped powder which provides coverage over large areas goes over the ball-shaped powder for a double-layered coverage
2. Oil coating powder provides hydration and adhesive application
Oil coating powder has superior strength to adhere to the skin and adds gloss. The powder allows a close, hydrating application with a comfortable finish
3. Petal-mimicking bloom up light powder TM provides a sleek, beautiful coverage

Bloom up light powderTM reflects light in all directions (360º) creates a sleek skin texture and a bright skin tone.
Color
No. 21 Natural Beige

No. 23 Sand Beige
Test

Double cover powder allows natural looking skin with no clumps or flakes, even when layered
* Based on internal testing (individual differences may exist)
Instructions
Using the puff, take an appropriate amount of the product and apply a light layer by tapping the puff all over the face. Apply in more detail around the creases.