Lightweight, smooth, and soft
like wearing chiffon
Creamy Tint Color Balm Chiffon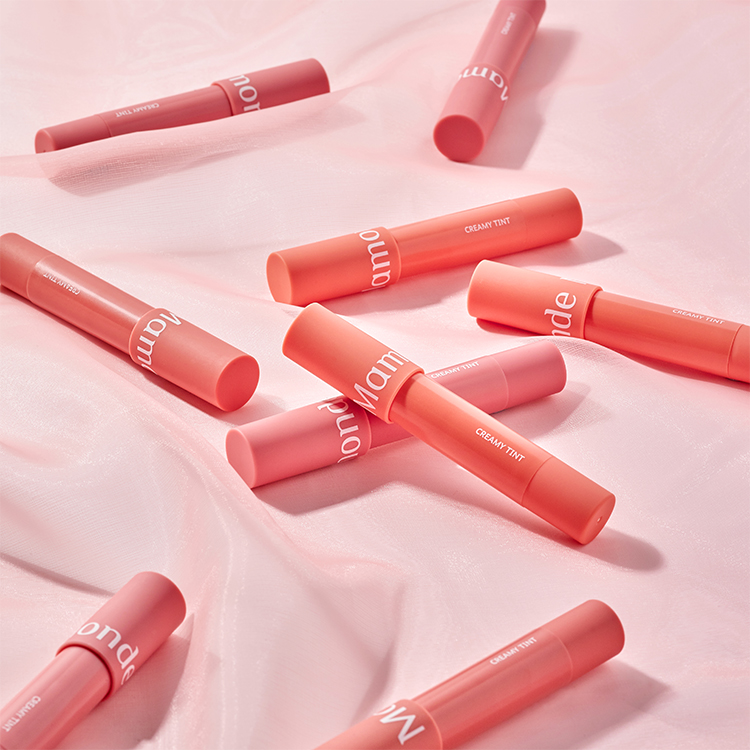 "10 Million Lip Crayon"
Mamonde Creamy Tint Color Balm
Presents NEW Creamy Tint, Chiffon!!
#SoftLips
#WatercolorLips
#RosyLips
Sweeping social media
even before its release
Reviews from pre-trials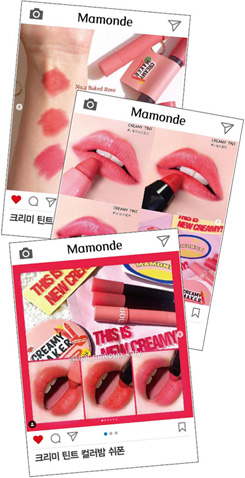 At first, I tested it on my wrist,
and the gliding, creamy texture felt nice.
First impression says, you're qualified!
This product turns a disadvantage into an
advantage. Obviously, there is no clumping,
it's soft and effortless to apply with
absolutely no dryness, and the finish is not
too matte. I wasn't worrying about getting
flaky lips the entire time.
A new type of texture that I've never
experienced before, closer to being moist
than matte. Mamonde has tested this for a
year and a half before releasing the product,
and I can see that. It's light but doesn't
vanish, and smudges well. You put it on,
press your top and bottom lips against
each other, then it's done!
6,000 ideas from concept to color and name,
choices made by real creamy tint fans

The texture and 10 final shades
selected by consumers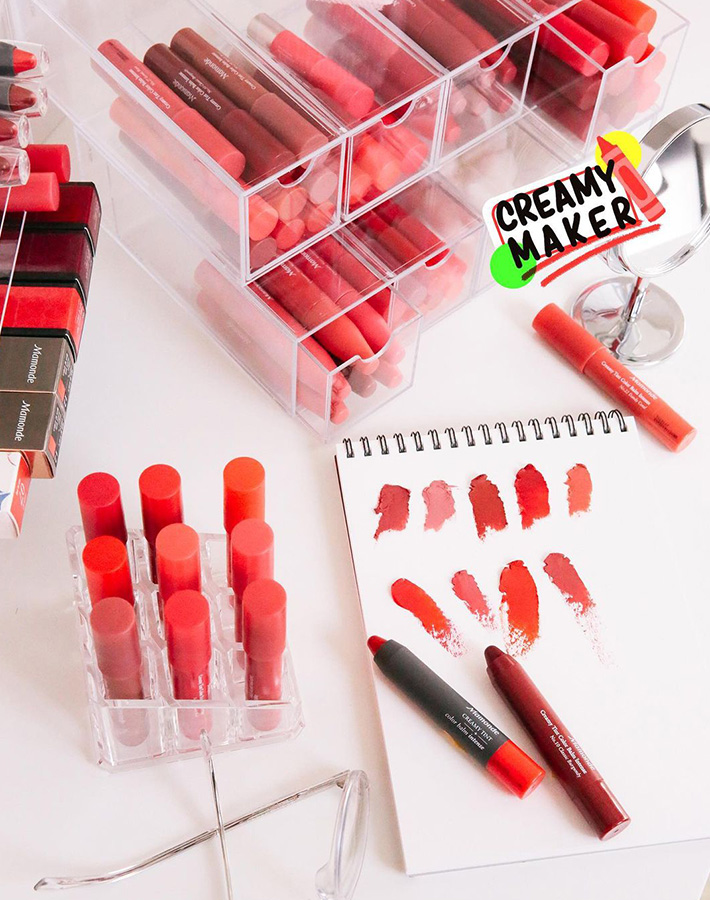 Point.1
#Just 1-Second drawing!
Soft spreading upon touching the lip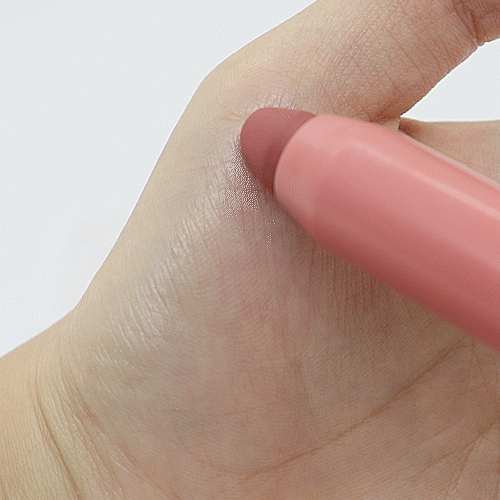 Point.2
#Smooth&Blurred Lip Make-up
Clean colors maintained in multiple layers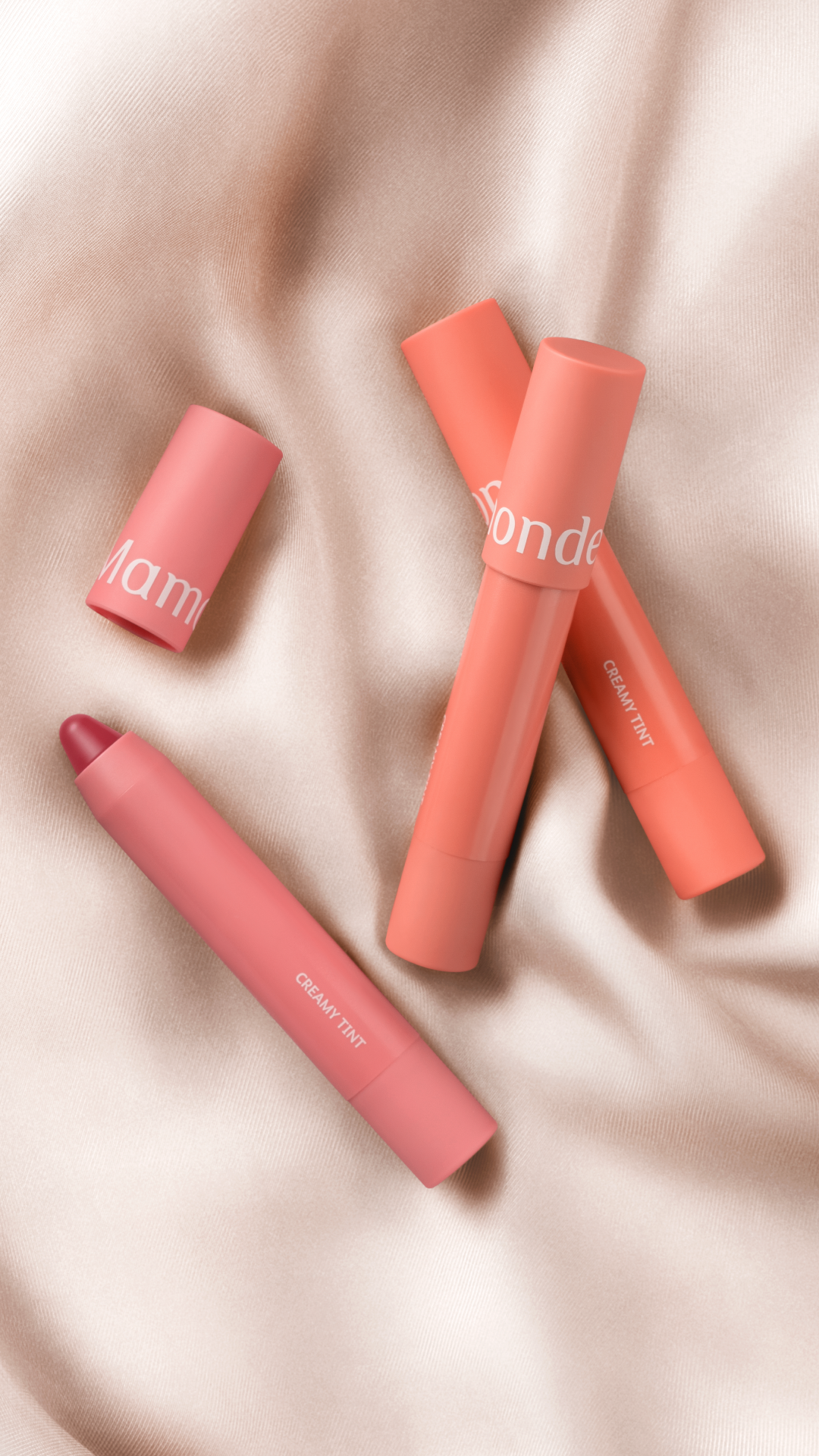 Point.3
#Diversity in Color Shades
Color scheme dedicated to creating a natural rosy look,
instead of popping out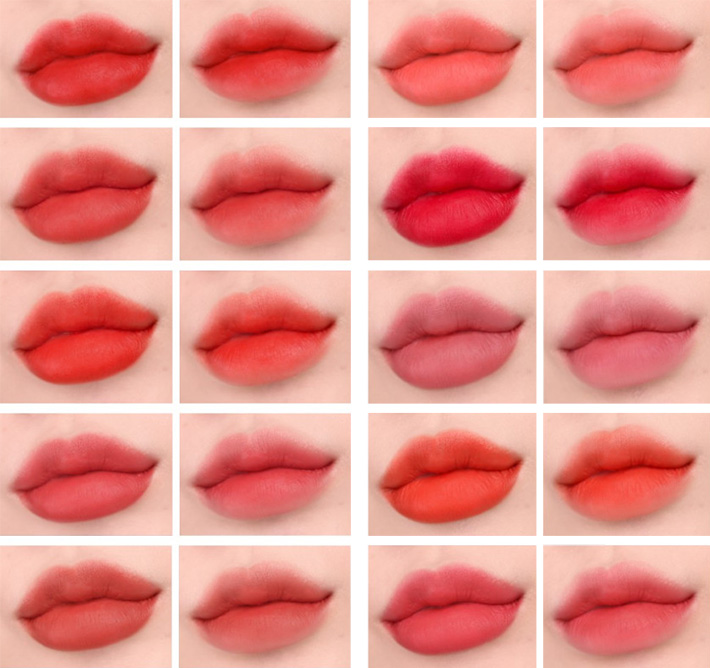 #01 RED ENERGY
Pure red full of cheer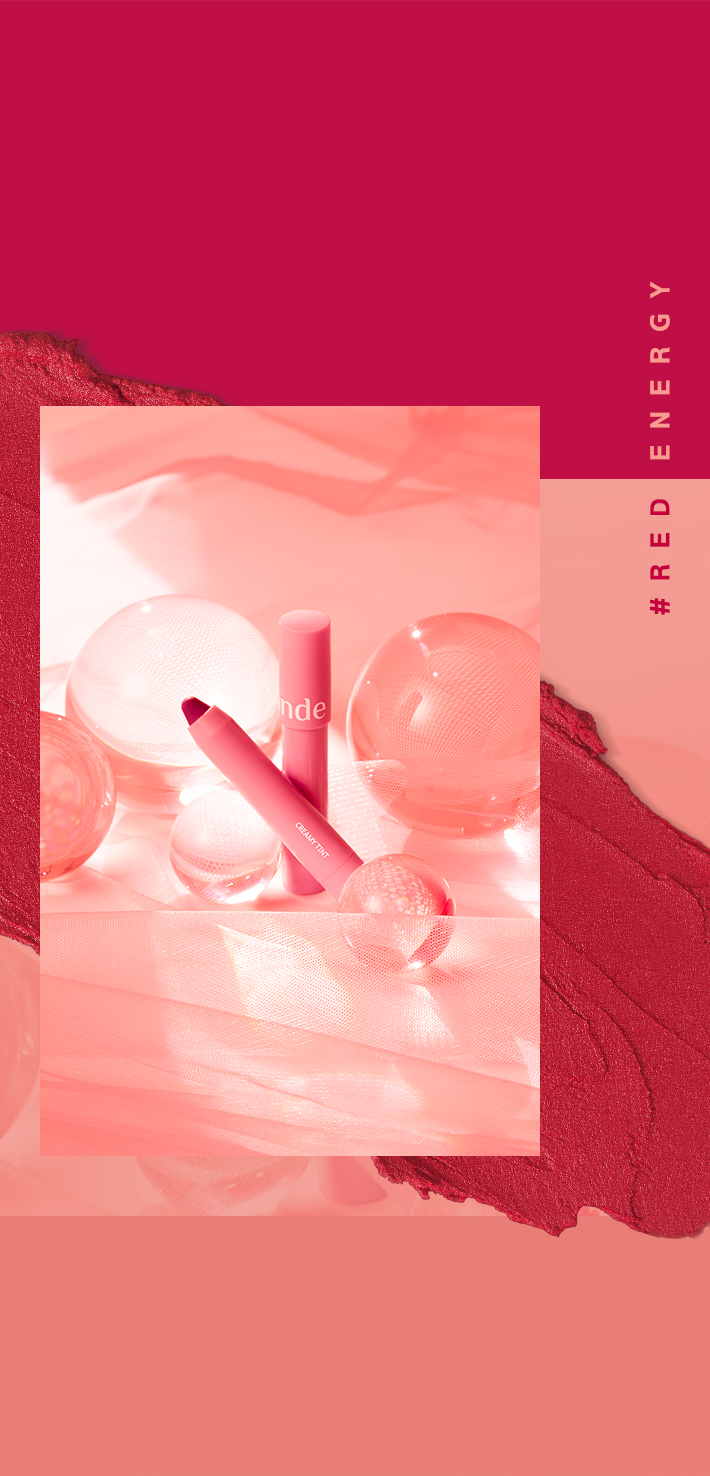 #02 BAKED ROSE
A must-have red,
sensuously one tone lower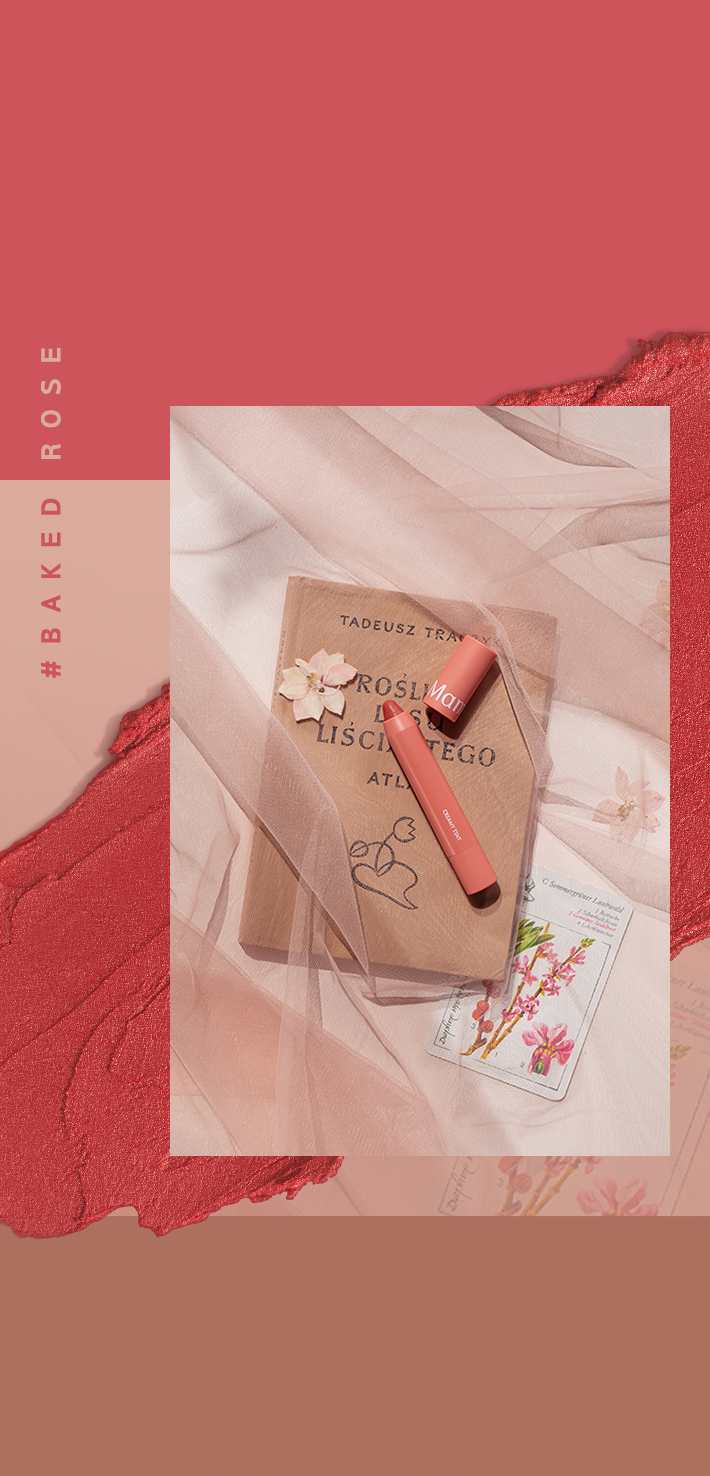 #03 RED PUMPKIN
Orange red, a drop of yellow
into a vibrant red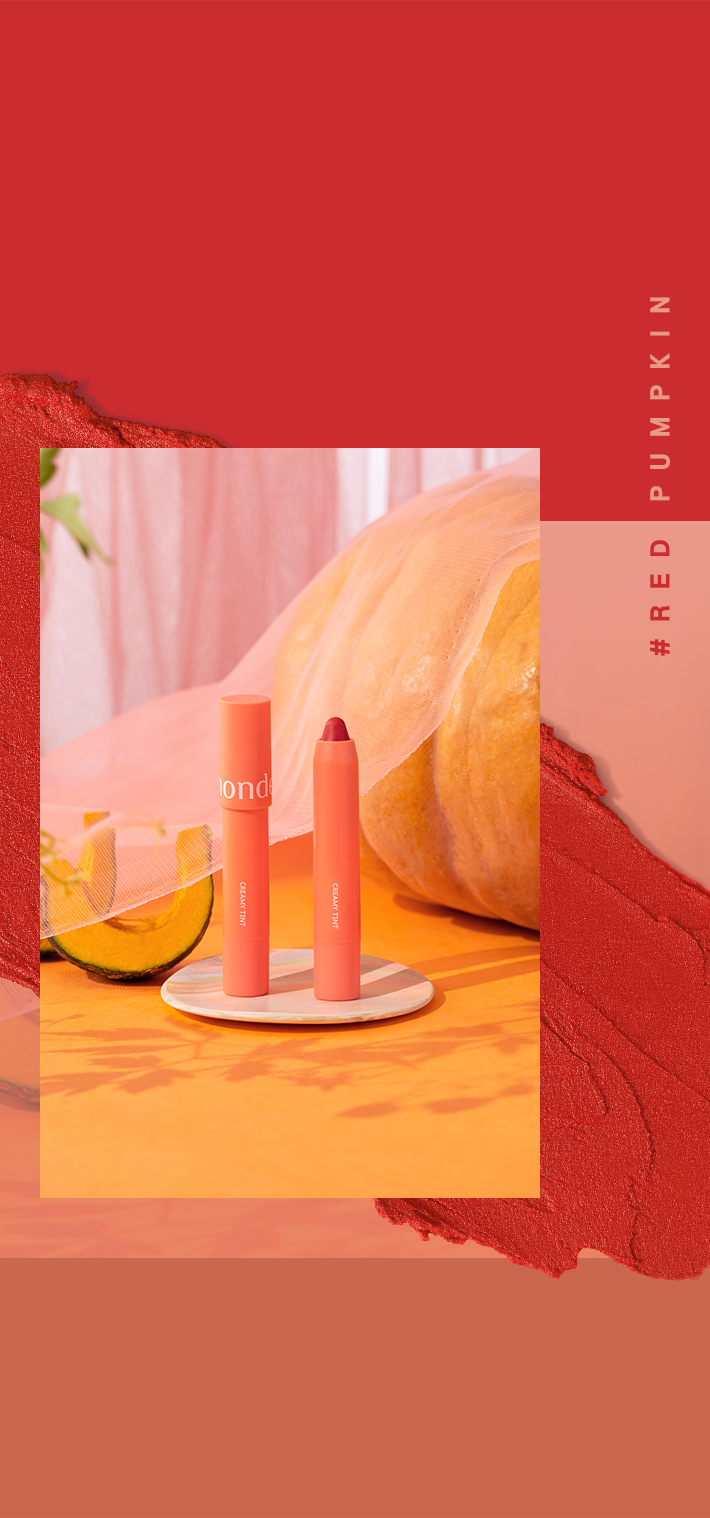 #04 ROSE LIGHT
Muted pink,
harmoniously blended pink and beige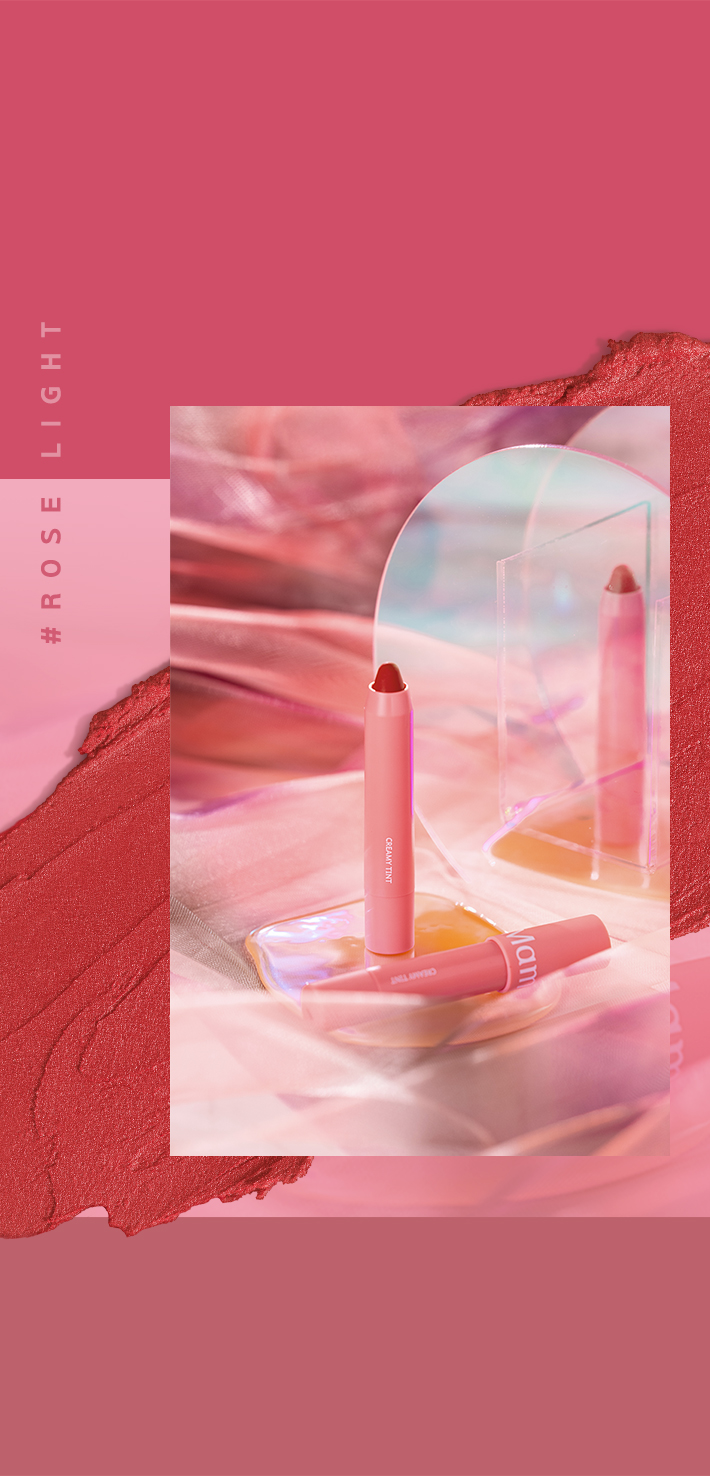 #05 GINGER ROSE
Neutral MLBB,
a classic daily color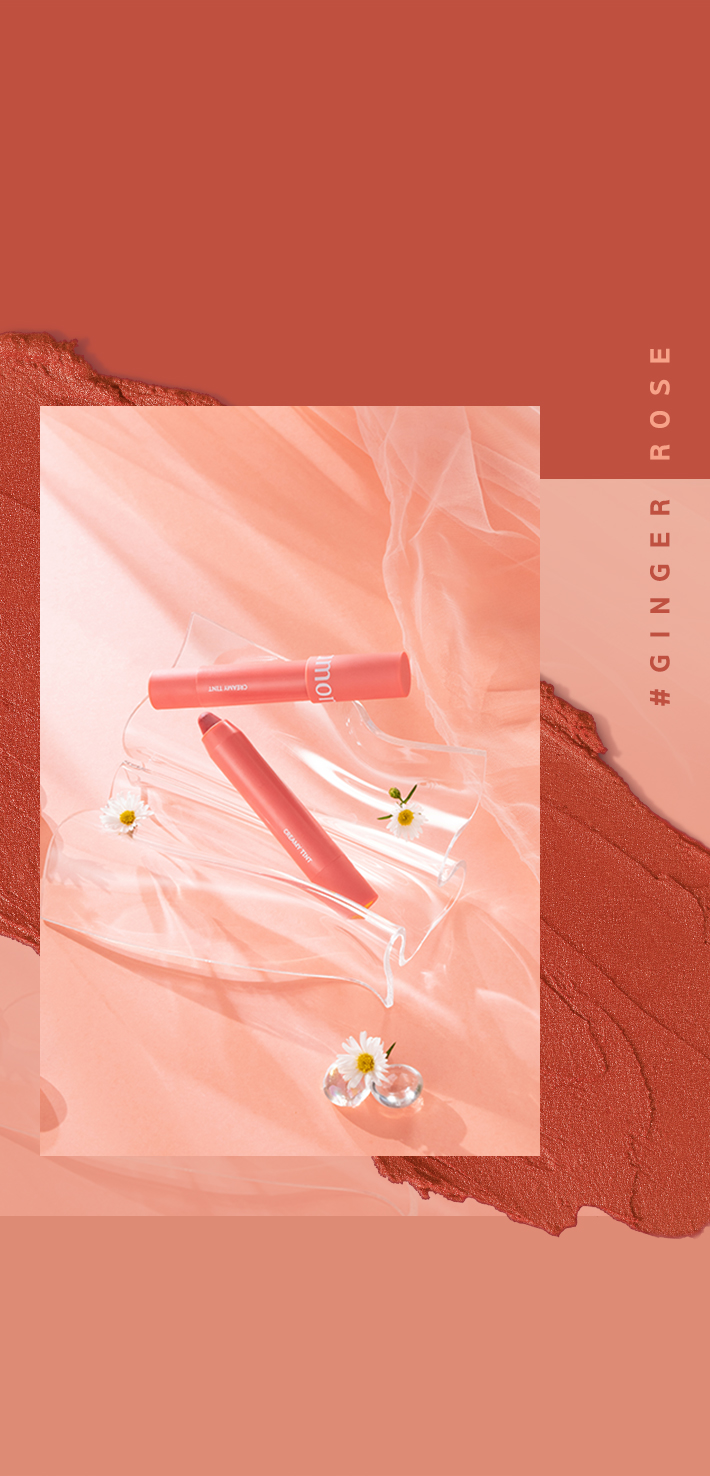 #06 PEACH FIZZ
Fresh apricot peach,
like a mouthful of refreshing peach ade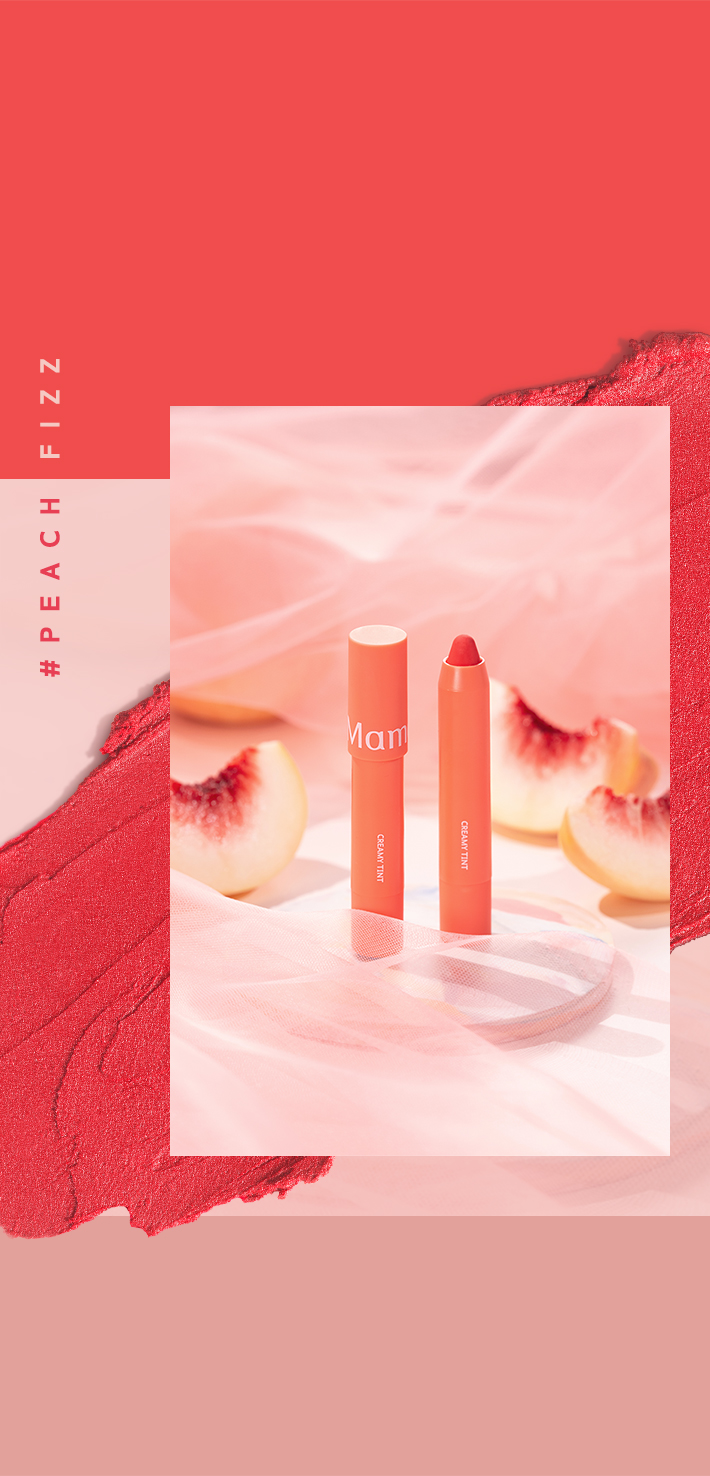 #07 WITCH'S PINK
Raspberry fuchsia
radiating sparkling charm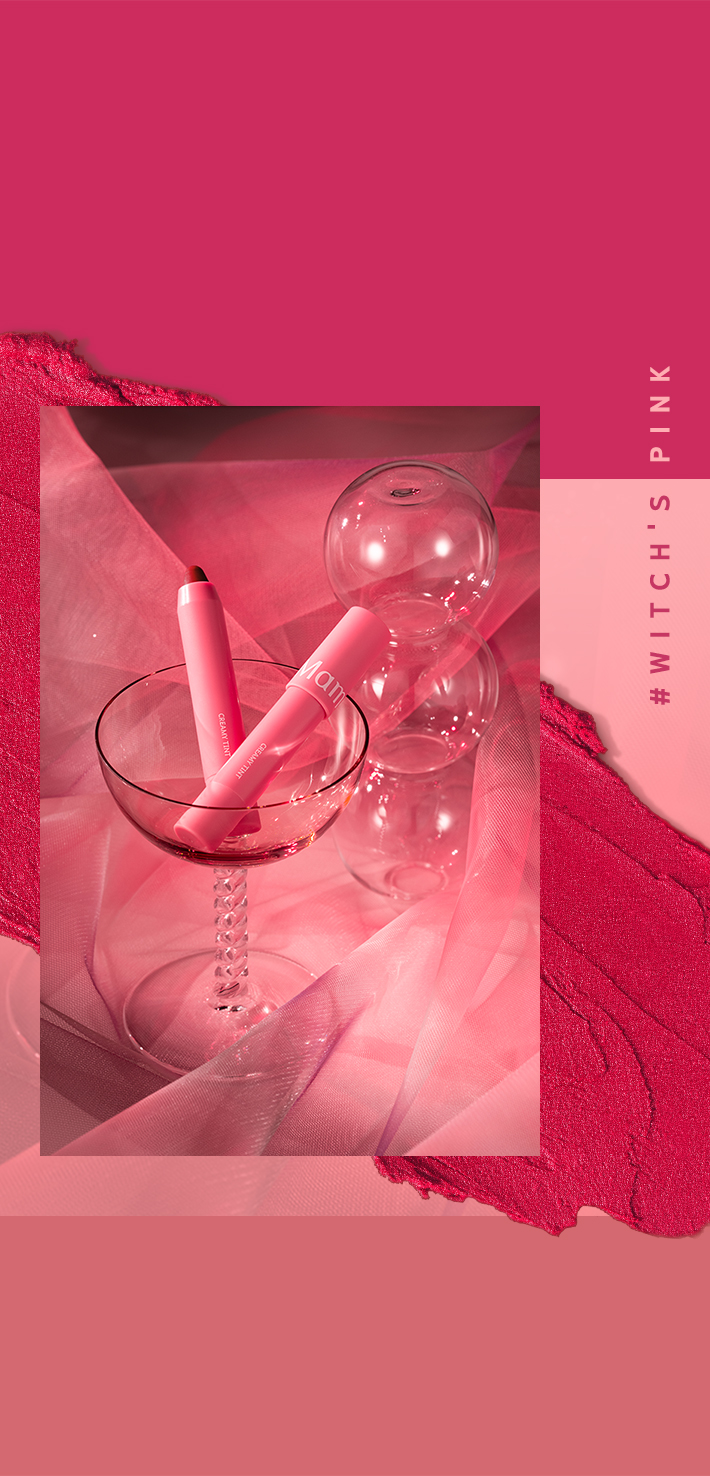 #08 MOODY ROSE
Sophisticated soft mauve
created for cool undertones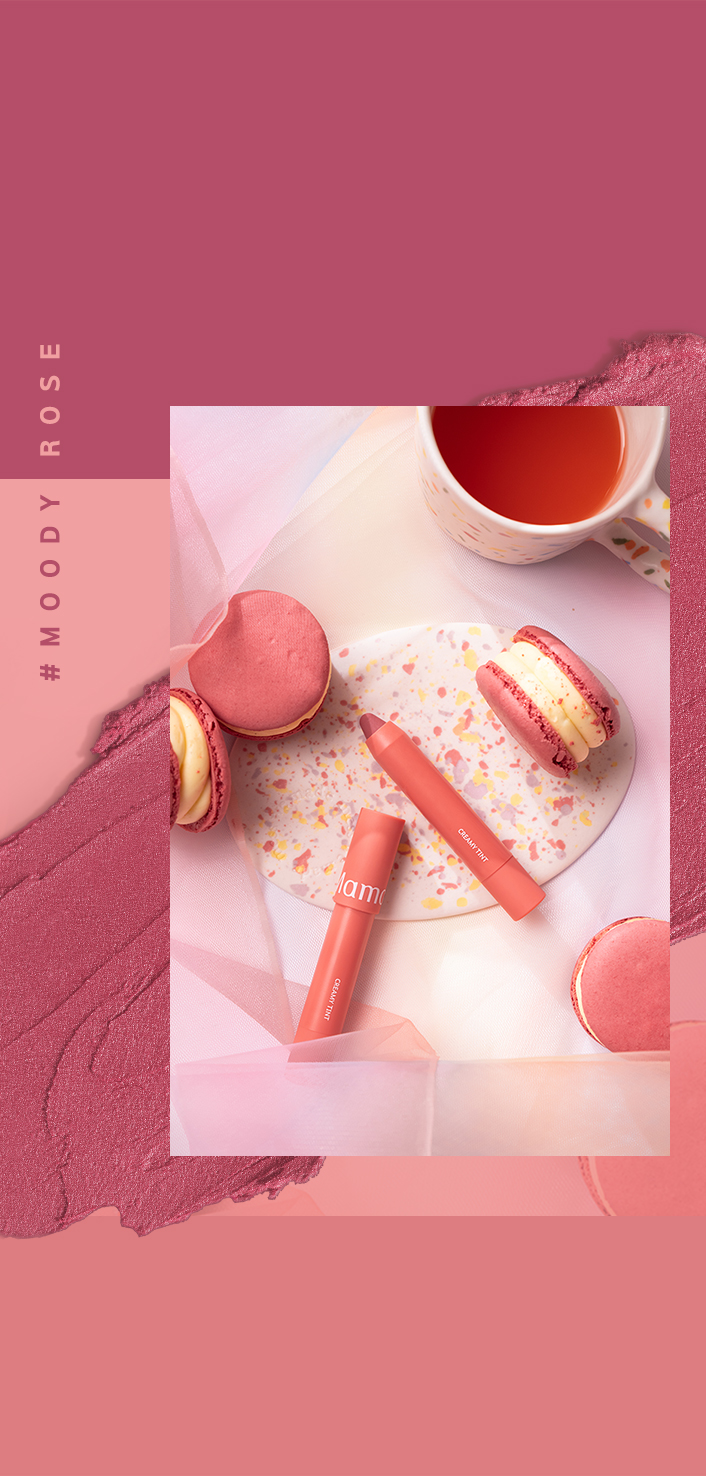 #09
TOASTED ORANGE
Well-ripened orange
under warm, showering sunlight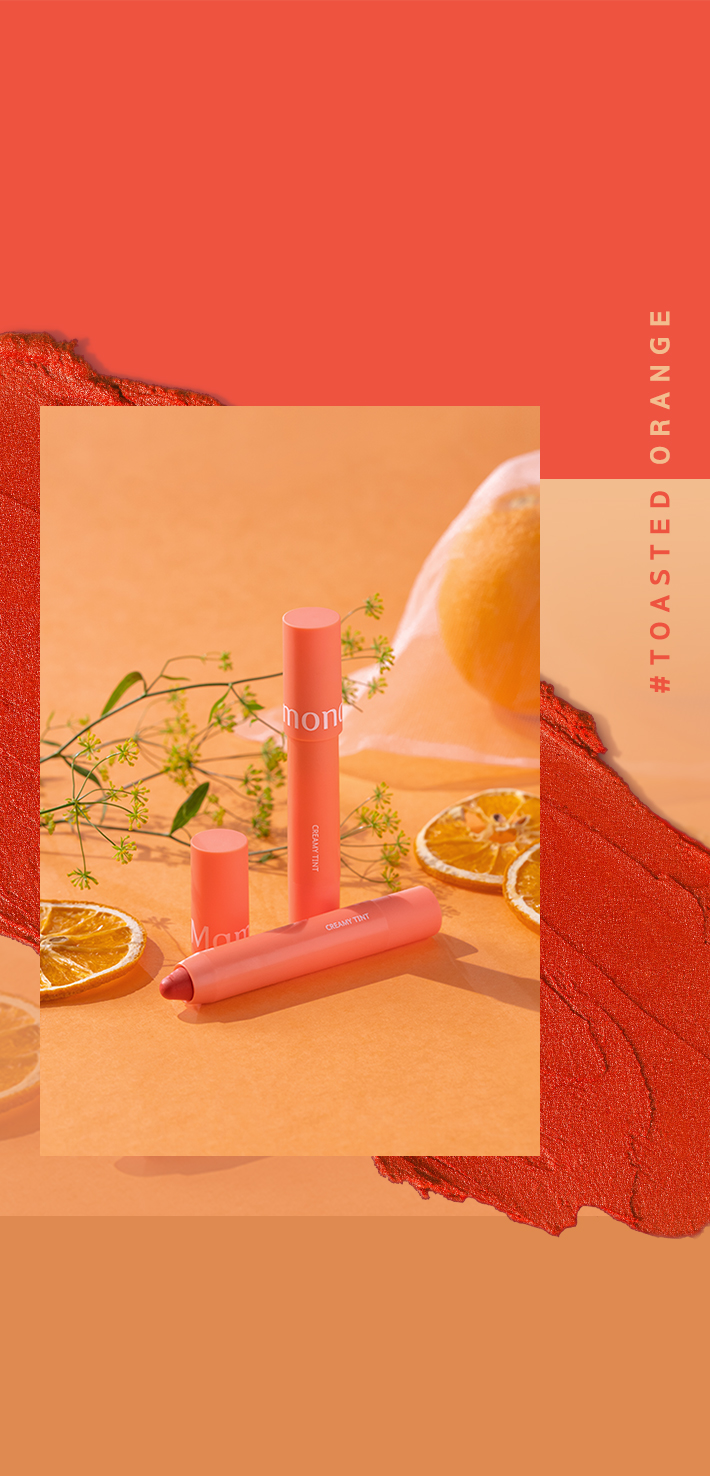 #10 ROSE PEPPER
A spoon of liveliness from lovely pink,
Soft rose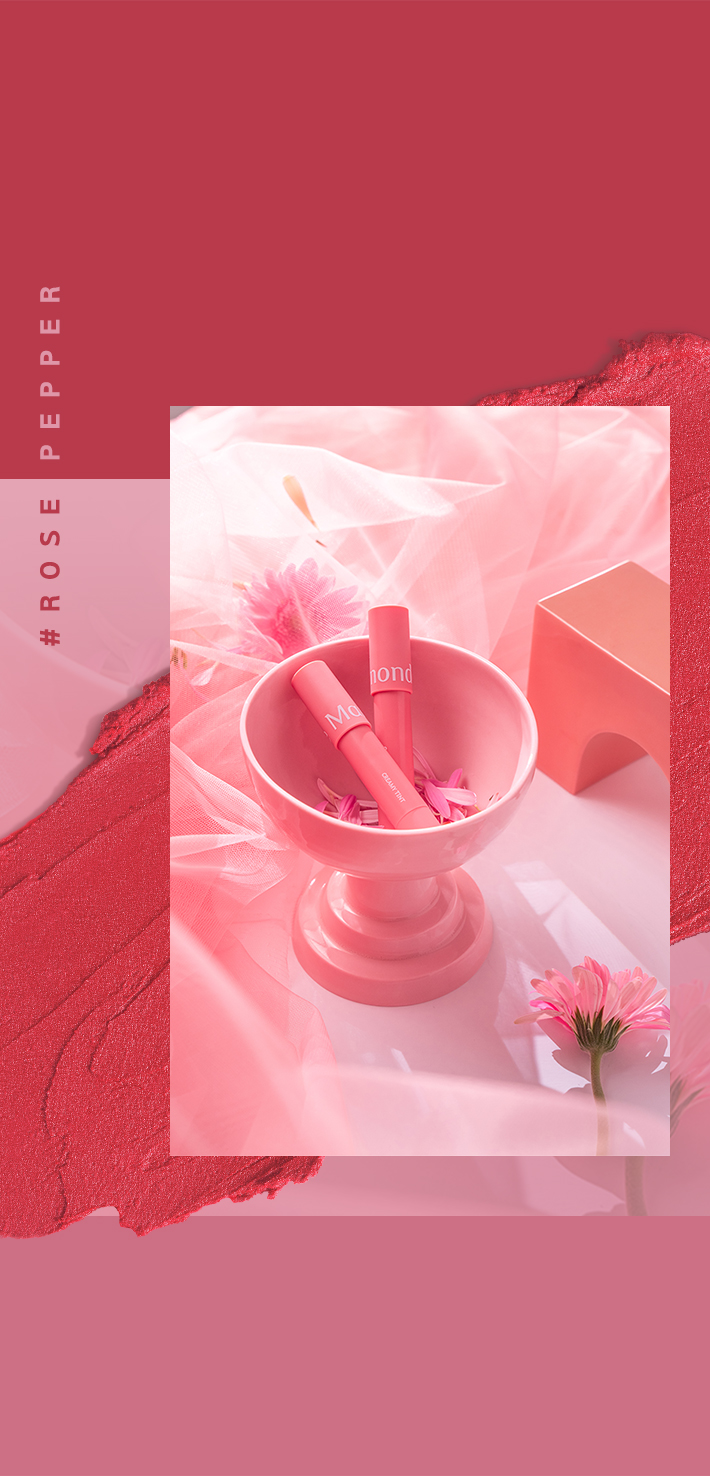 Creamy Tint Color Balm Chiffon
Mix Color Recipe
#Mute Tone Best

No. 2 Baked Rose

No. 5 Ginger Rose
#Warm Tone Best

No. 3 Red Pumpkin

No. 9 Toasted Orange
#Cool Tone Best

No. 8 Moody Rose

No. 10 Rose Pepper
All NEW DESIGN
Creamy Tint Color Balm Chiffon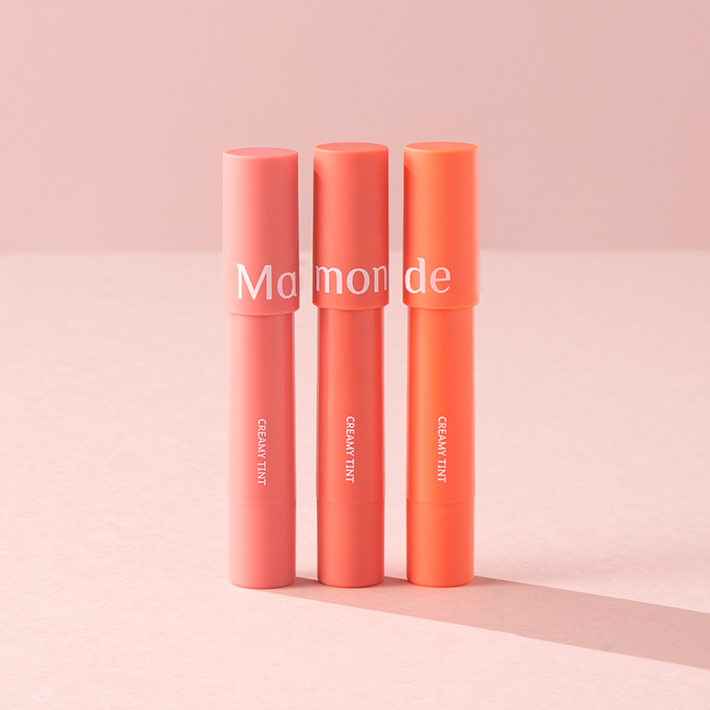 Creamy Tint Color Balm,
what changed?

01

Naturally tinged
rosy lips

02

Soft matte type
with a soft, smooth finish

03

New lineup of shades
chosen by real Mamonde fans
01

Stay-true and
intense color development

02

Matte lip makeup that spreads
like a cream with a soft finish

03

Amazing staying power
that lasts like a lip tint