A velvety, feel-good
lip crayon that delivers
intense, lasting color
Creamy Tint Color Balm Intense
3-in-1 Crayon
Long lasting + Vivid color
+ Creamy texture of lip blam
CREAMY TINT
COLOR BALM
INTENSE
The enhanced creamy texture from our
innovative powder formula delivers a beautiful
matte finish and feeling cushiony soft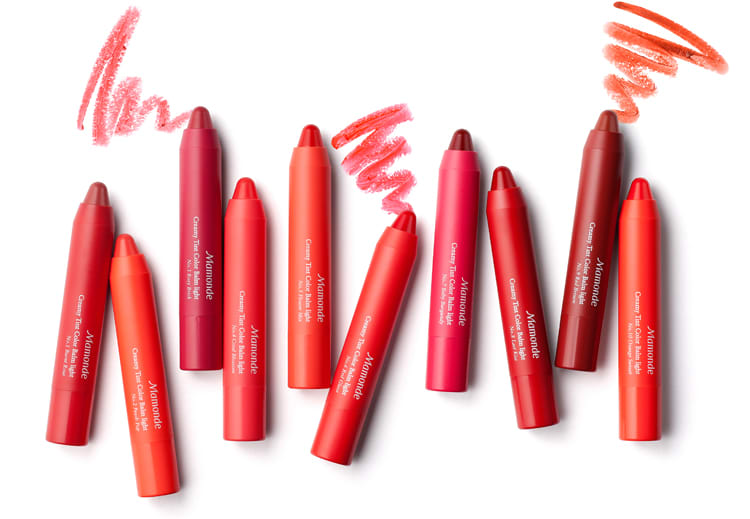 LIMITED

F/W Perfect Toned
Autumn Lip Makeup Released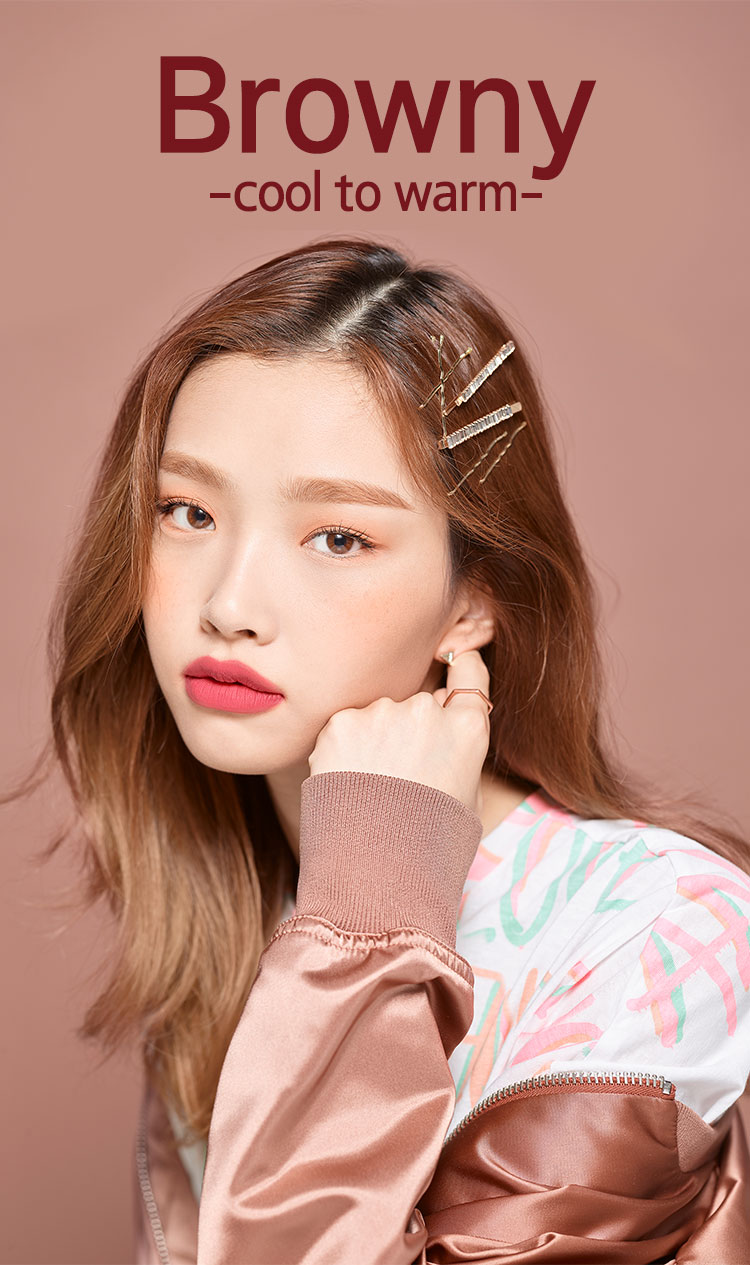 Creamy Tint Color Balm 3 New colors!
Perfectly toned autumn lip makeup with brown chili shades
that suit anything from cool to warm undertones
NO.31 Chili Pepper

NO.32 Red Brownie

NO.33 Chili Rose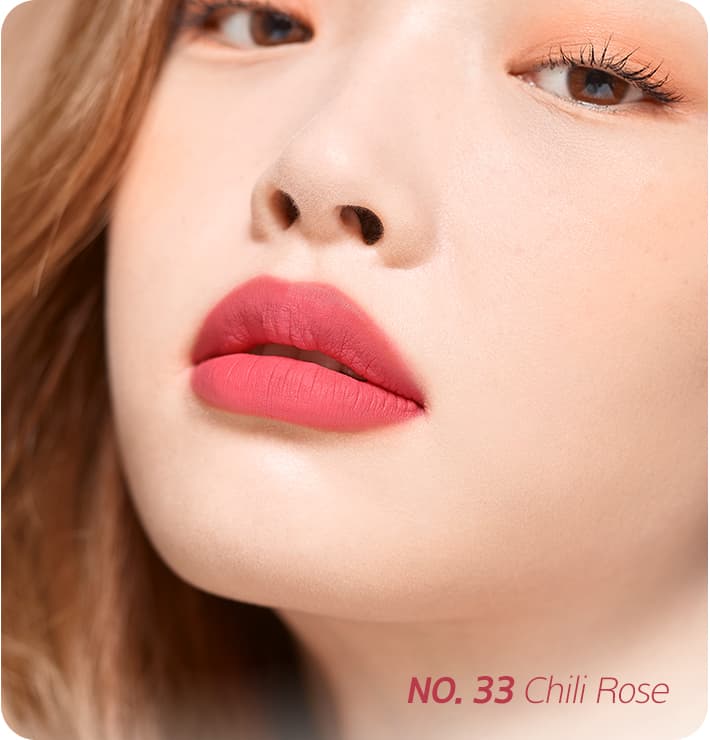 INTENSE
Powerful color in just 1 swipe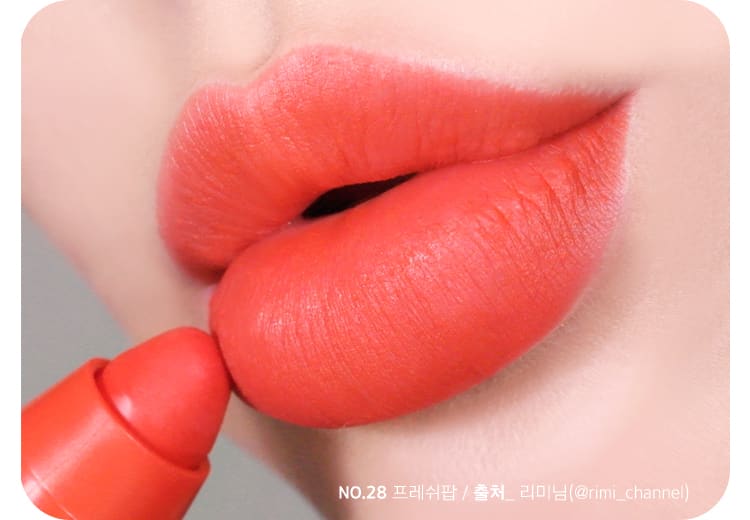 CREAMY
Comfort and moisturizing formula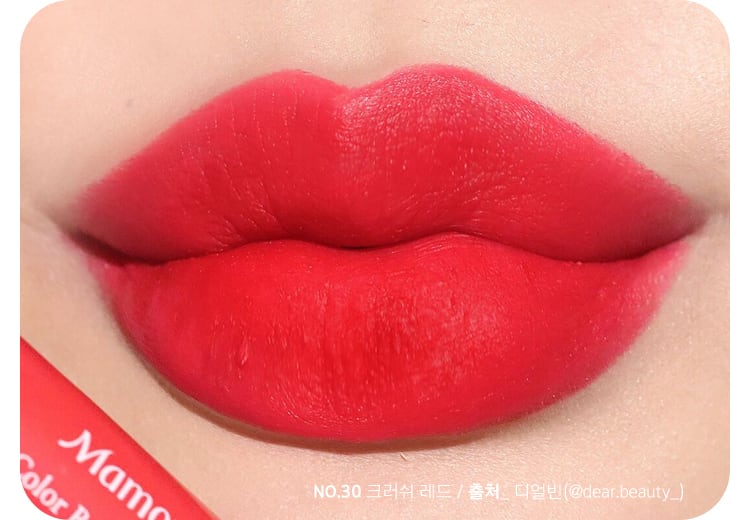 VELVETY
Velvety-matte finish without dryness or flakiness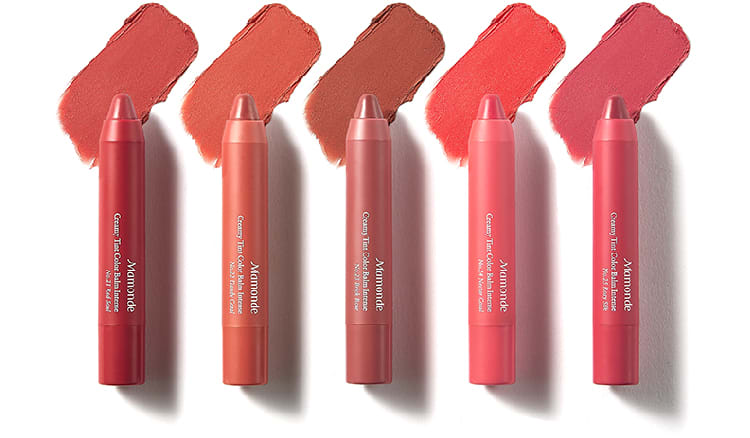 Crayon-type lip for quick and
precise application without
spending a lot of time or effort.
Just outline & Fill!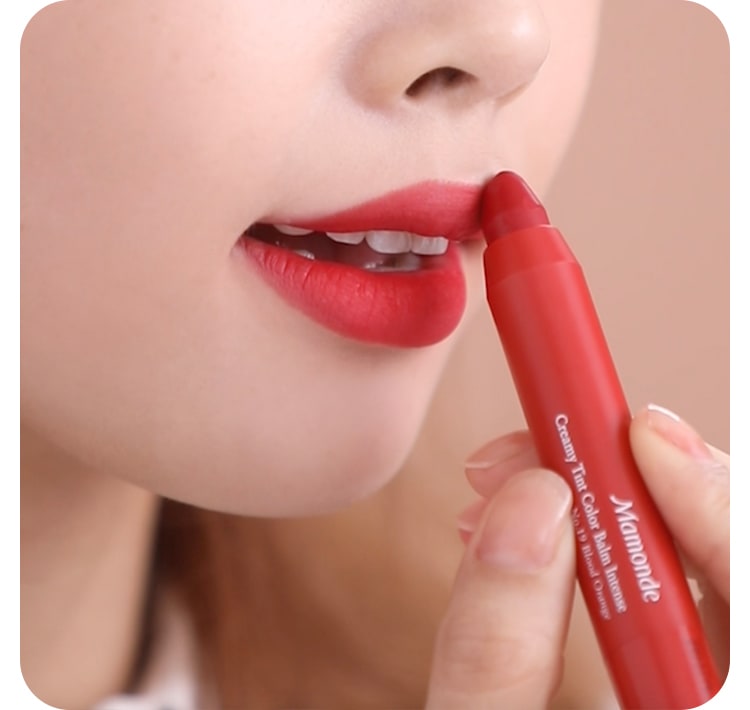 Beautiful velvety-matte and bold lips
NO.1 Bouquet Nudy

NO.6 Baby Rose

NO.9 Velvet Scarlet

NO.10 Classic Burgundy

NO.11 Velvet Red

NO.13 Velvet Rose

NO.15 Velvet Coral

NO.17 Apple Bite

NO.18 Light Up

NO.19 Blood Orange

NO.20 Red Pepper

NO.21 Red Soul

NO.22 Dandy Coral

NO.23 Brick Rose

NO.24 Nectar Coral

NO.26 Autumn Rose

NO.27 Iconic Rose

NO.28 Fresh Pop

NO.29 Red Vive

NO.30 Crush Red
NO.31 Chili Pepper

NO.32 Red Brownie

NO.33 Chili Rose
Find the right color for your skin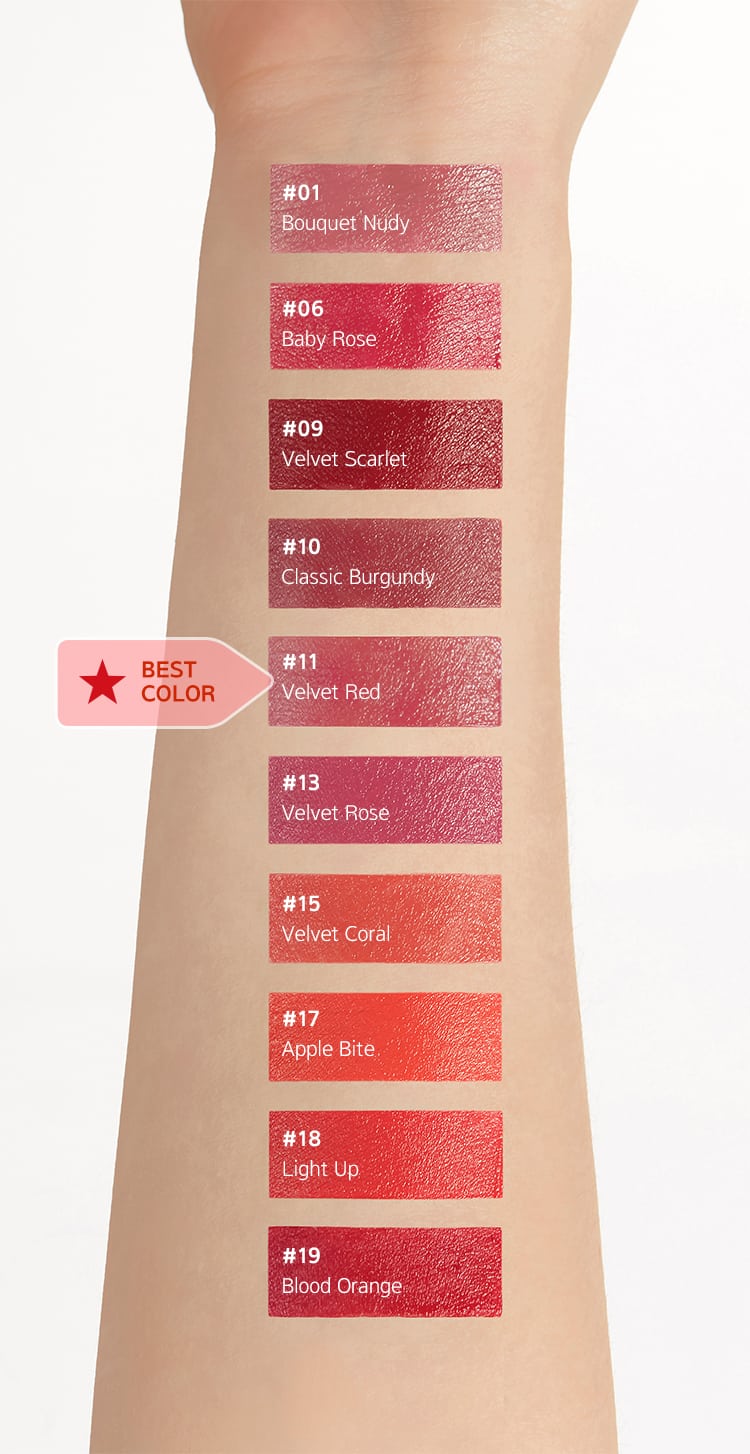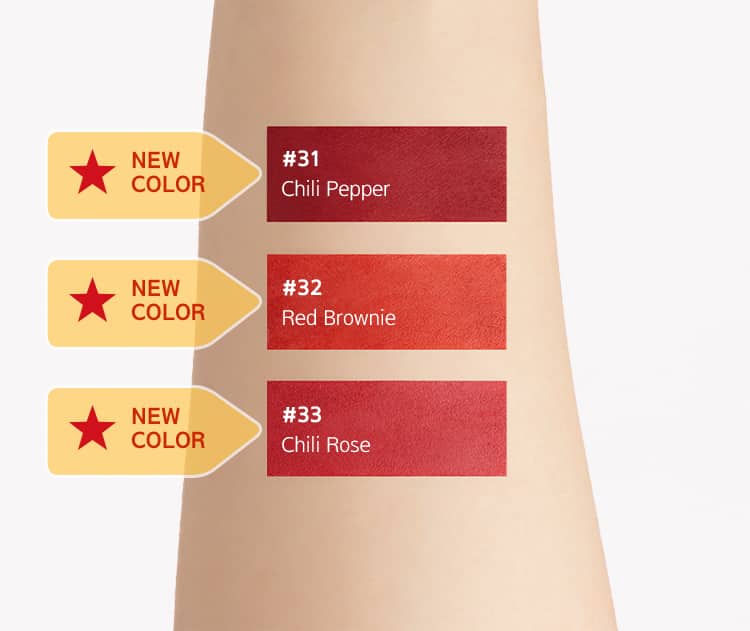 화면 상단으로 이동