Fully hydrated skin like having
an ampoule massage every day
Floral Hydro Ampoule Toner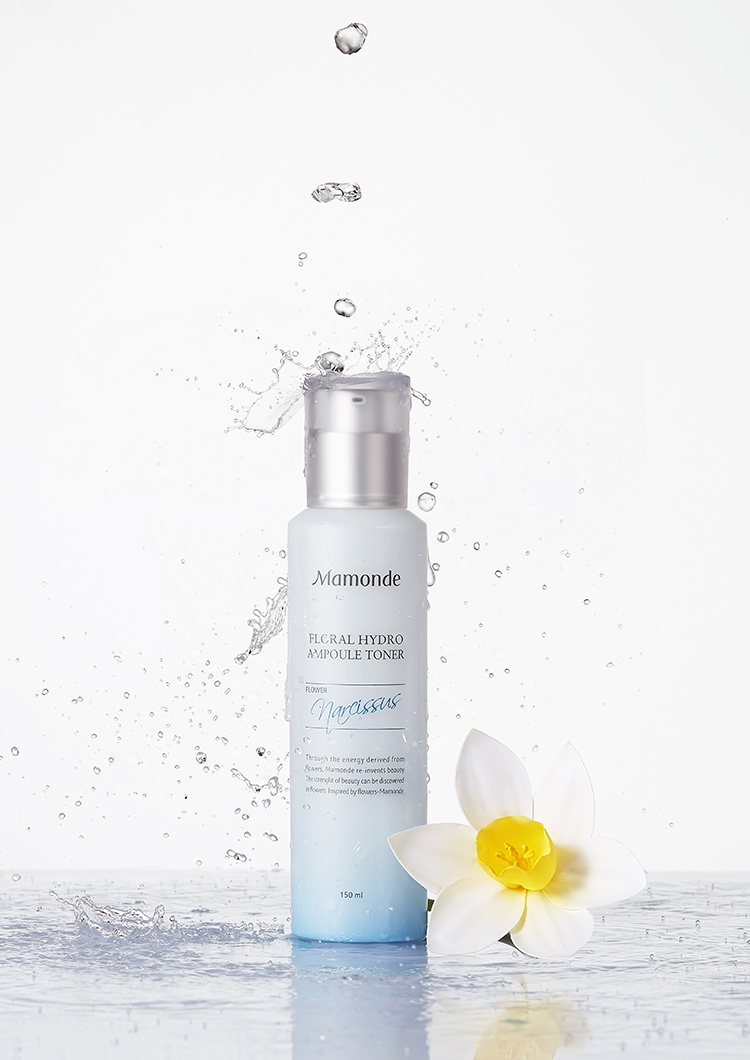 Floral Ampoule Toner
Hydrating ampoule toner that replenishes dry skin
with moisture equivalent to the level of daily ampoule use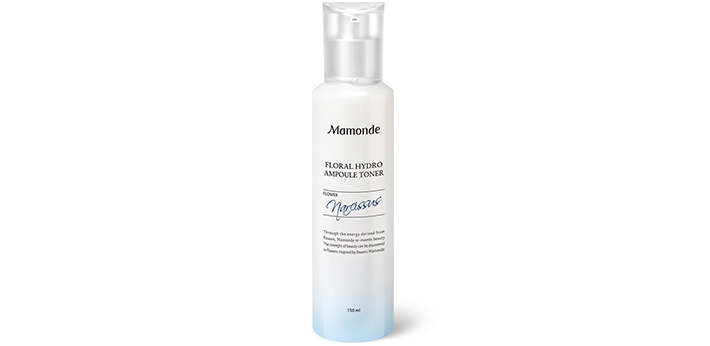 1

Ampoule toner with transforming texture

2

Narcissus bulb having the capability of storing
and circulating water

3

Low molecular hyaluronic acid for deep hydration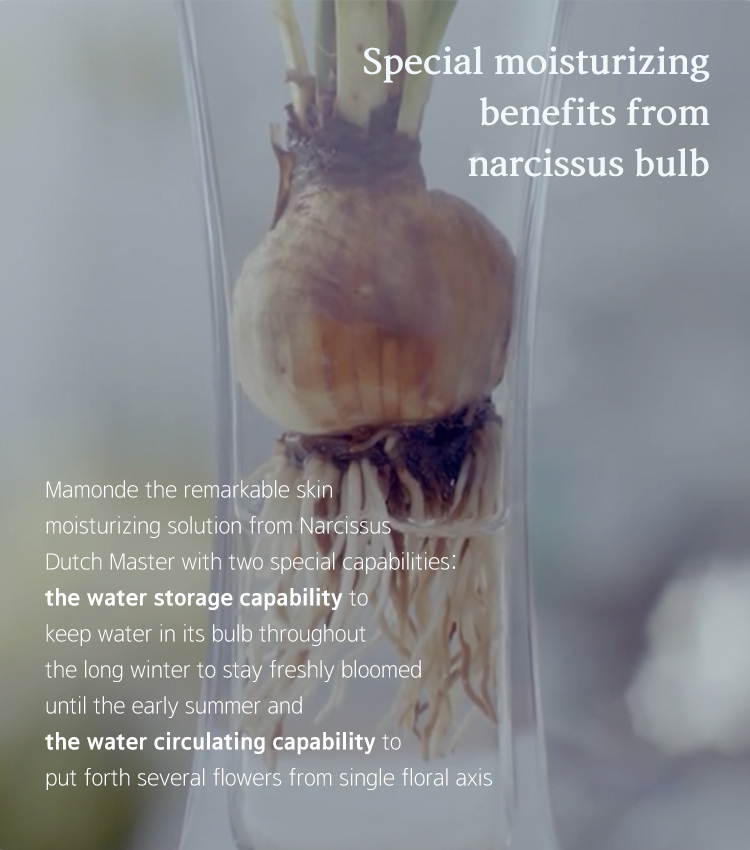 Narcissus bulb extract

Enhanced hydration with the capability of
narcissus bulb to retain and circulate moisture

Low molecular hyaluronic acid

Deep and dense hydration through the
finely processed low molecular hyaluronic acid!
Long-lasting hydration! Moisturizing energy of the
narcissus keeps your skin moisturized longer.
The formula turns into water on
the skin to instantly deliver moisture
into the stratum corneum.

Aquaporin extracted from
the Narcissus Erlicheer bulb
delivers moisture deeply
and thoroughly into the skin.

The extract from the Narcissus
Dutch Master bulb
helps skin to retain
moisture without evaporation.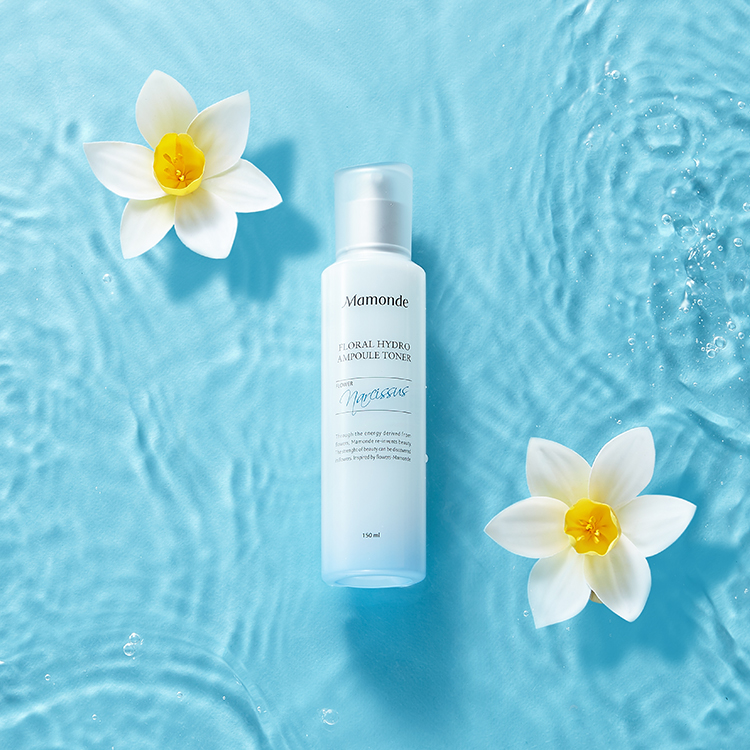 Transforming texture
that turns into water on the skin
Experience the daily moisturizing care.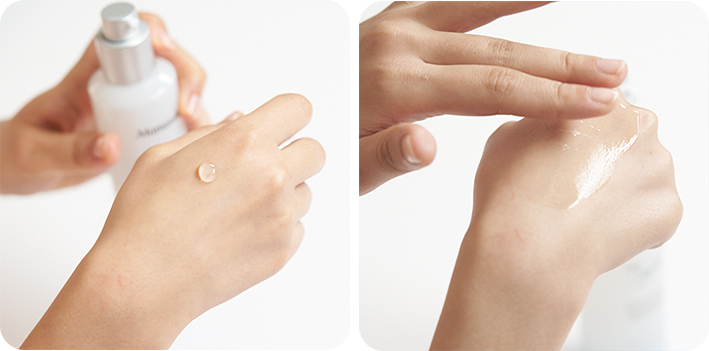 Floral Hydro Line