FLOWER POP EYE BRICK
4-color baked shadow that goes on light and transparent to make
the eyelids look like they were dyed with petals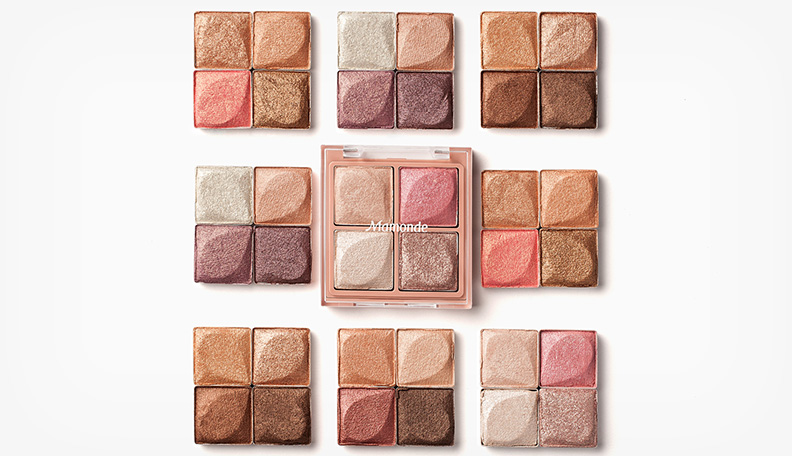 Superior color development with a single swipe

Soft shimmery texture with pearls create a rich pearly glow and superb color development

Smooth color expression

Fine and soft texture of the pigments goes on thinly and evenly on the skin to express a uniform color

Hydrating texture from a complex of white flowers

Complex of Madonna lily, edelweiss, lily magnolia provide hydration
Color
Color Chart
No. 1 Golden Beige

No. 2 Laura Coral

No. 3 Burgundy Pansy

No. 4 Pale Purple

No. 5 Rosy Road
Swatches
No. 1 Golden Beige

No. 2 Laura Coral

No. 3 Burgundy Pansy

No. 4 Pale Purple

No. 5 Rosy Road
Makeup Tip
[ 1 ] Feminine Burgundy Makeup

※ Color used in image

Flower Pop Eye Brick No. 3 Burgundy Pansy

[ 2 ] Metropolitan Brown Makeup

※ Color used in image

Flower Pop Eye Brick No. 3 Burgundy Pansy
HOW-TO
STEP 1

Apply the base color all over the eyelid.

STEP 2

Apply a medium color and blend to the middle of the lid. Create a gradation between the base and medium color.

STEP 3

Apply a deep color along the lash line to add depth to the eyes.

STEP 4

Lightly apply the point highlight color in the middle of the lid and along the bottom lash line for a more shimmery look.

* Use a brush for a more transparent color development and use fingers or a tip for a more vivid color development.