NATURAL AUTO PENCIL EYEBROW
Automatic brow pencil with natural color developing pigments allows
even beginners to quickly and easily draw neat, clump-free brows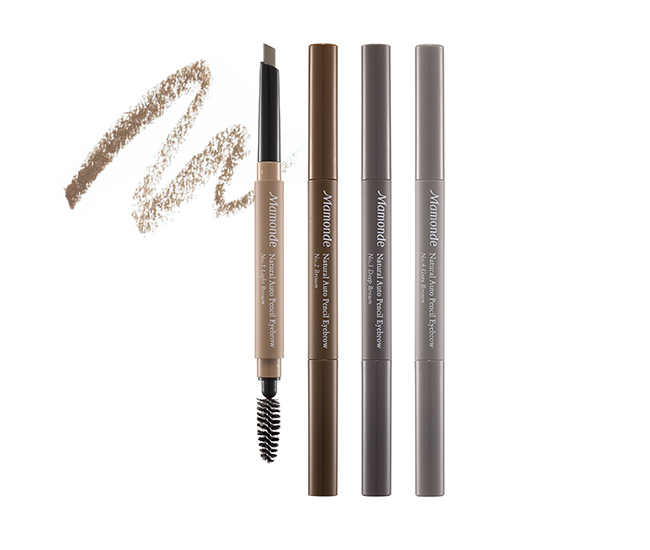 Quick & easy, even for beginners!
"Draw natural looking brows"

Product goes on clean and clump-free, and with a range of natural colors, brow makeup is easy even for beginners.

Flat, round pencil!
"Neat and exquisite brows"

The pencil has a flat but round shape. Hold the pencil vertically to draw neat looking brows and hold the pencil horizontally to draw exquisite looking brows.

Soft texture
"Minimize irritating to the skin"

The soft texture allows you to fill in the brows and shape the eyes as desired without irritating the skin.
Color
Natural Auto Pencil Eyebrow Color
No. 01 Light Brown

No. 02 Brown

No. 03 Deep Brown

No. 04 Gray Brown
Instruction
1. Put the hairs of the brows in place by brushing them with the embedded screw brush.
2. Shape the brows using the top edge of the pencil, and color in the brows using the sides of the pencil.
3. Brush the brows using the embedded screw brush to make the brows look natural