PETAL PURIFYING BUBBLE MASK
An airy chiffon texture wash-off mask containing real Rose petals to soothe and moisturize.
One minute after application, experience cushiony micro bubbles that help clarify and purify the skin.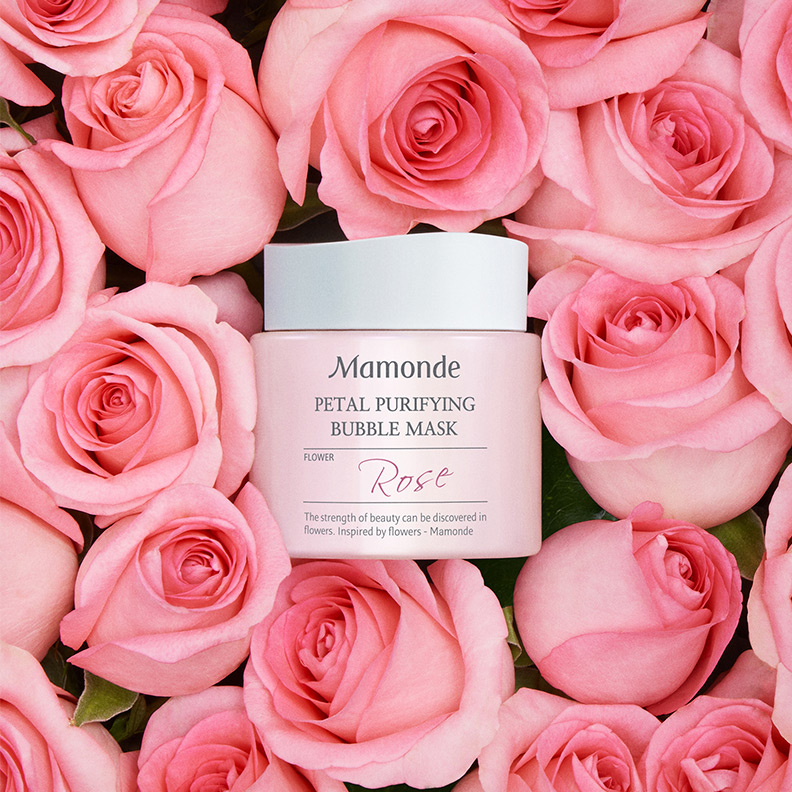 Roses

Roses have been used for various beauty purposes among women for a long time. It is still one of the most popular flowers for its fragrance and beauty effects.

Contains Fresh Rose Petals

The formula that features real rose petals provides outstanding soothing and moisturizing effects and turns skin that is tired from the harmful environment into clear, vibrant skin.

Chiffon Bubble Care for Clear Skin

Soft, fluffy chiffon bubbles form immediately after application to purify the skin and create the look of clear skin.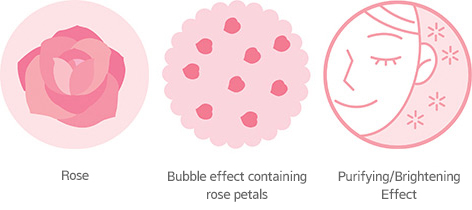 Texture
Contains Real Rose Petals

Experience the visible effects and texture of flowers!
Real rose petals are contained directly in the formula.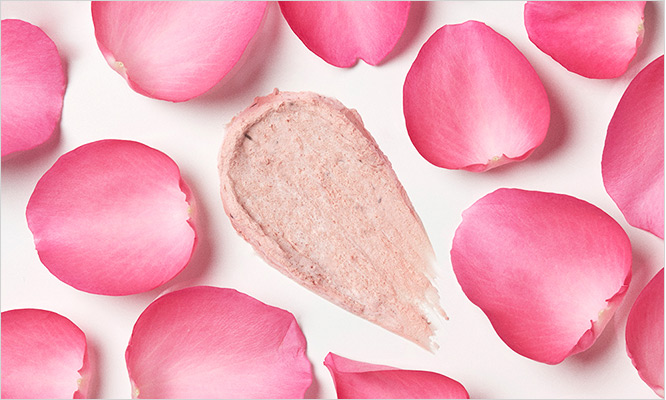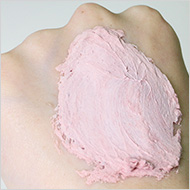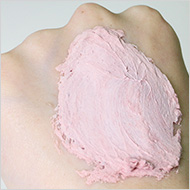 The soft formula turns into a moist cream upon application to create fluffy bubbles that form rapidly over the skin.
Instructions

After cleansing and prepping, apply a thick layer of the Petal Purifying Bubble Mask over your face While it is dry,, avoiding the eye and lip area.

Cushiony micro bubbles will start to form.

Leave on for 1 minute. To remove, massage and rinse with lukewarm water. You must wash off bubbles within 1 minute to see the full effects of the mask.

Complete the look of bright, clear, energized skin!
Before / After
Comparison
Dark and dull skin has transformed into bright, clear, and vibrant looking skin!

Tip) Use in the morning when you want your makeup to look better. Try it as a morning mask instead of cleansing!
Notes for Storage

Please use while your hands and face are dry to protect the formula. It is recommended to use a spatula.

After using the product, close the inner cap tightly to prevent contact with air, then close the outer lid for storage.

Do not sift through the formula and only take as much as your need.
※ The amount of bubbles may vary according to storage conditions, amount of use, environment, and skin temperature, but the product is equally effective.
※ The following cases are natural phenomena that occur due to the nature of the formula, and do not imply any product defects.
The formula is gathered to one side or the surface looks dug up upon opening.

Surface of the formula is soft
and separated.

Bubbles on the surface of the
formula are white and risen

The formula looks risen

The formula is damp
Due to the nature of the formula that bubbles upon making contact with the air,
the formula inside products that have been opened even once may start to bubble or the content may rise on its own.
Line Introduction
Let your skin blossom with flower treatment containing real flowers!
Mamonde Flower Face Mask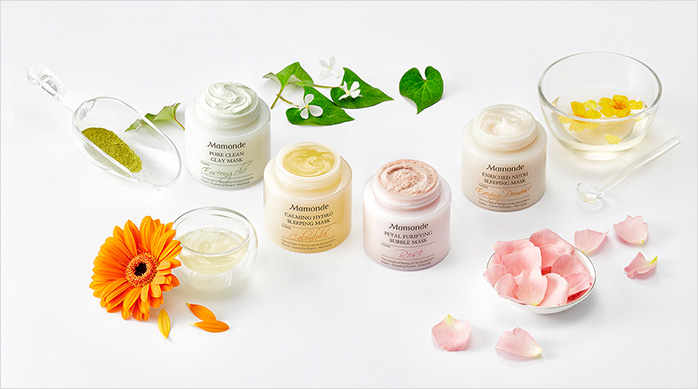 Beauty How-To
[POINT 01]
Use different masks everyday
for different skin concerns
Mondays for stressed skin
(Dead skin cells + Greasy sebum)

Pore Cleansing Mask
"Pore Clean Clay Mask"

A silky clay wash-off mask texture featuring natural Eoseongcho leaves and walnut shell powder that gently remove excess sebum and help minimize the appearance of pores.

Thursday/Friday to prepare for a date or outing
(Dull, lifeless skin)

Clear Skin Purifying Mask
"Petal Purifying Bubble Mask"

An airy chiffon texture wash-off mask containing real Rose petals to soothe and moisturize. One minute after application, experience cushiony micro-bubbles that help clarify and purify the skin.

Tuesday/Wednesday for tired skin
(Sensitive + Dry skin)

Comforting Skin Soothing Mask
"Calming Hydro Sleeping Mask"

A moisturizing water-gel sleeping mask containing real Calendula petals that help soothe and nourish skin. This calming masks melts on the skin, working while you sleep so that you can awaken to a hydrated, glowing complexion.

Weekends to recharge
(Rough + Dry skin)

Concentrated Nutrient Mask
"Enriched Nutri Sleeping Mask"

A sleeping mask containing Evening Primrose oil and nutrient capsules that provide focused treatment on dry, thirsty skin as you sleep to achieve healthy, radiant skin.
[POINT 02]
Are you only layering your perfumes?
It's time to start layering your face masks!