ROSE WATER MIST
Moisturizing and soothing rose water mist made solely
with 100% Damask rose extract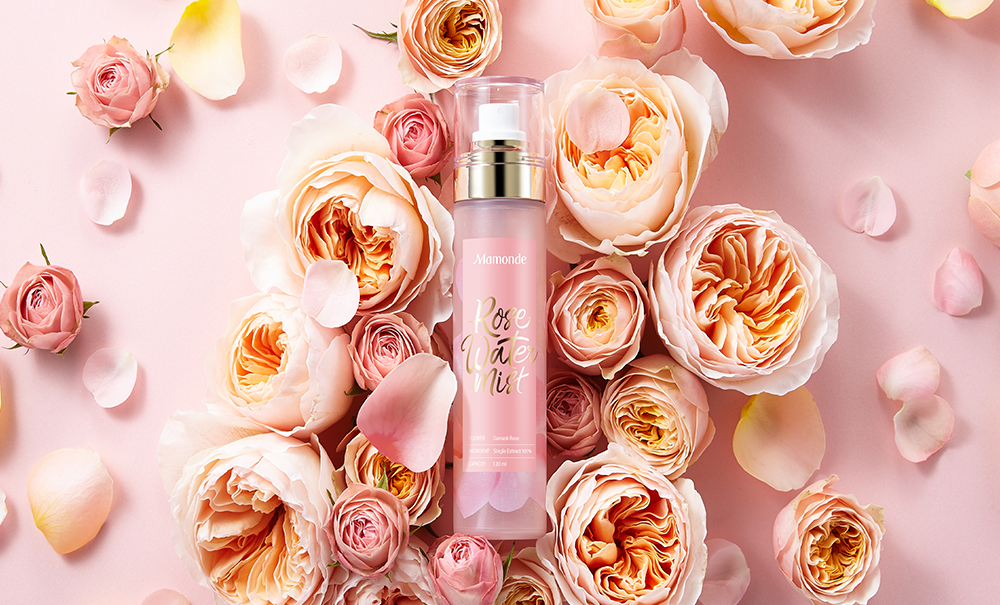 Only one ingredient,
100% Damask rose extract

A bottle of pure rose extract realized via Rose Single Extraction Technology™ the essence of Mamonde's R&D.

Exceptional
soothing & moisturizing effect

Active ingredients from carefully hand picked Damask roses instantly hydrate the skin and leave it feeling dewy.

Invigorating scent
of natural roses

Free from synthetic fragrances, the pure scent of roses lifts your mood.
Features
Rose Single Extraction Technology ™
Mamonde's special formula is extracted via a unique method differentiated from common techniques.
Only the undiluted infusion of Damask rose without any additional ingredients is put into the bottle to deliver its special moisturizing benefit to the skin.
* Comparison of normal extraction/manufacturing method and Rose Single Extraction Technology™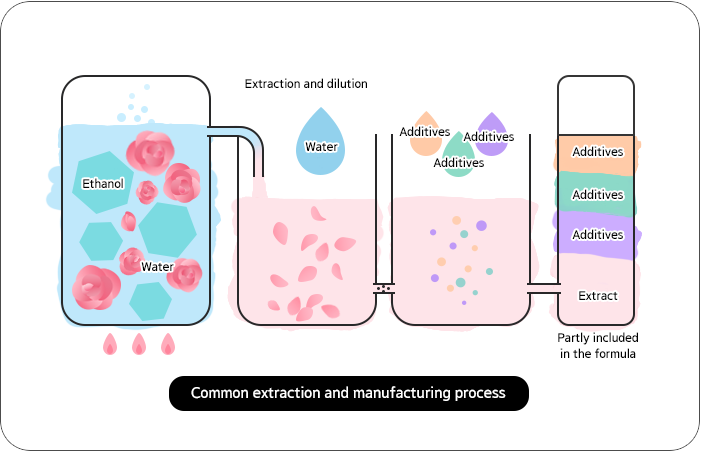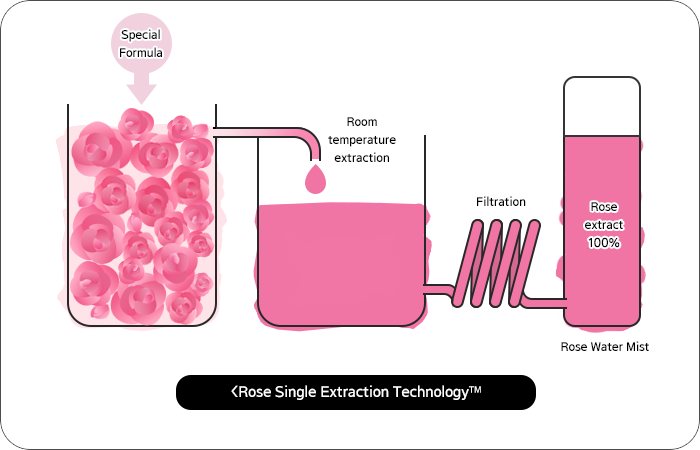 Micro spray mist
Sprays evenly and gently on the skin
Ingredients
Damask Rose

A rose that is adored for its attractive appearance and fragrance. It is a quality rose that is considered to be the best among the hundreds of types of roses.

Damask Roses that were grown in morning dew have been picked to deliver soothing and moisturizing effects to the skin.

Rose Valley

Damask Roses grown in the world-renowned Rose Valley, plentiful in dew, are hand picked by trained experts in the early morning of a particular season for top quality damask roses.
How to use
How to use Mamonde Rose Water Mist
Use after washing the face or when the skin feels dry.
Lightly spray on the entire face from a 20cm distance with the eyes closed.
You can also spray on top of makeup.
Rose Water Line
ROSE WATER TONER

Rose water toner contains 90.97% rose water, instead of regular, water for more soothing hydration with each swipe

ROSE WATER TONER PAD

Cotton pads soaked in ROSE WATER TONER that can be used as a toner or a sheet mask

ROSE WATER GEL CREAM

Refreshing rose moisture cream effective for soothing skin and concentrated moisturizing

ROSE WATER SOOTHING GEL

A multi-purpose, soothing gel containing 90.81% rose water which makes skin feel hydrated but at the same time absorbs quickly