Vitamin drink for the skin
Vital Vitamin Essence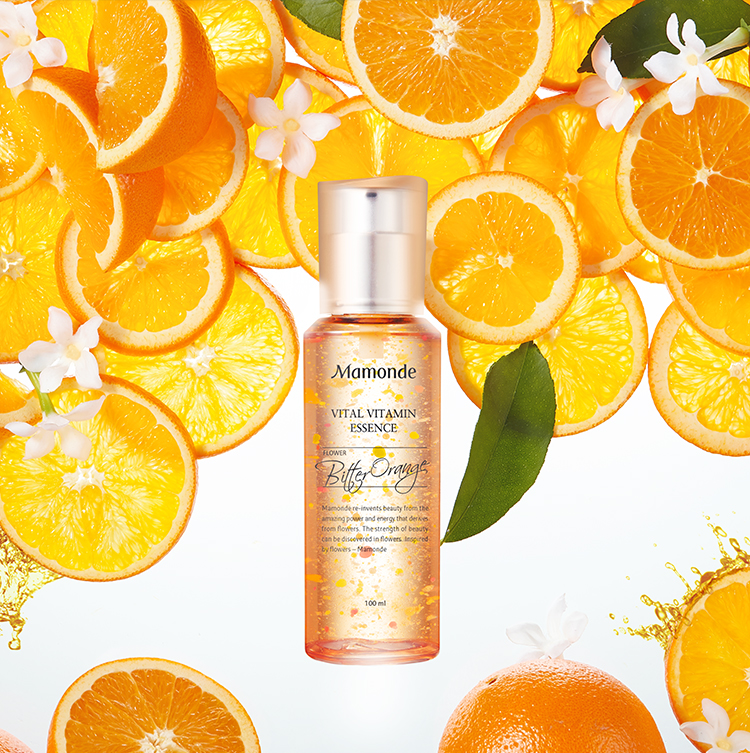 Vitamin essence for
skin moisturizing and
revitalizing
#Anti-oxidant #Vitamin
#Moisturizing and revitalizing
Providing fresh moisture and
revitalizingthe skin with a burst of vitamin capsules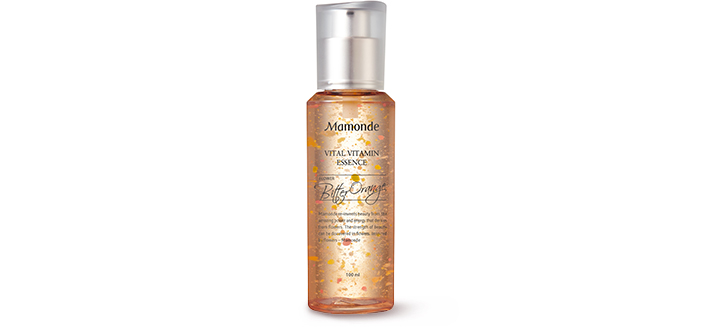 1

Formula fully packed with moisture
forming a smooth and fresh moisture layer on
the skin

2

Bitter orange flower extract,
the secret of clear, dewy and vibrant skin

3

7-Vitamin Complex essential for healthy skin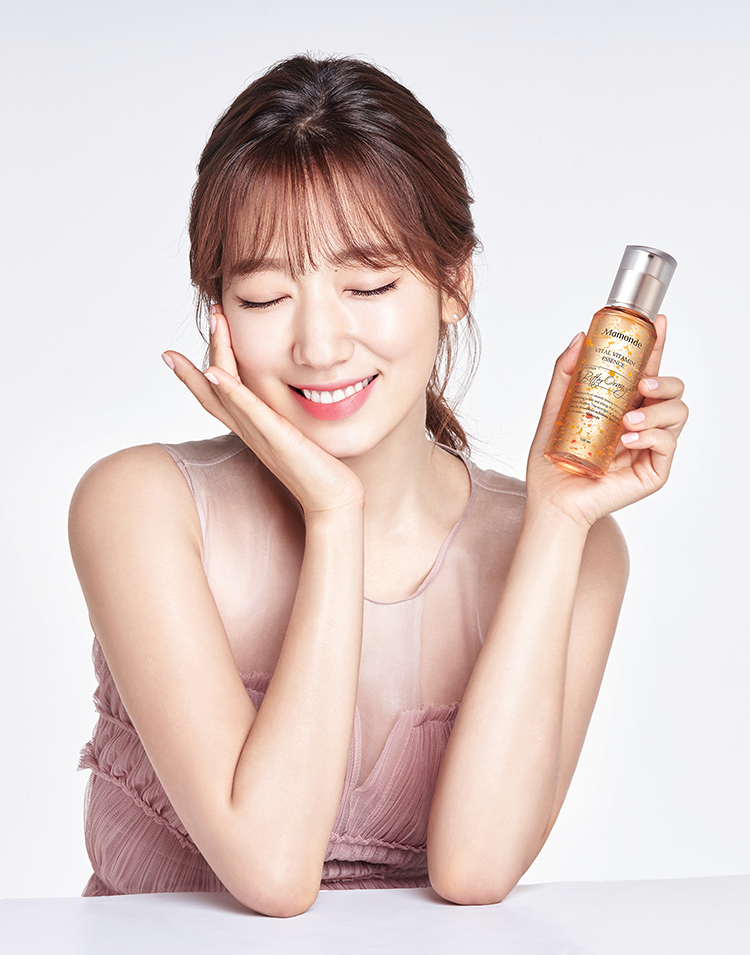 Skin revitalizing
anti-oxidant vitamin capsules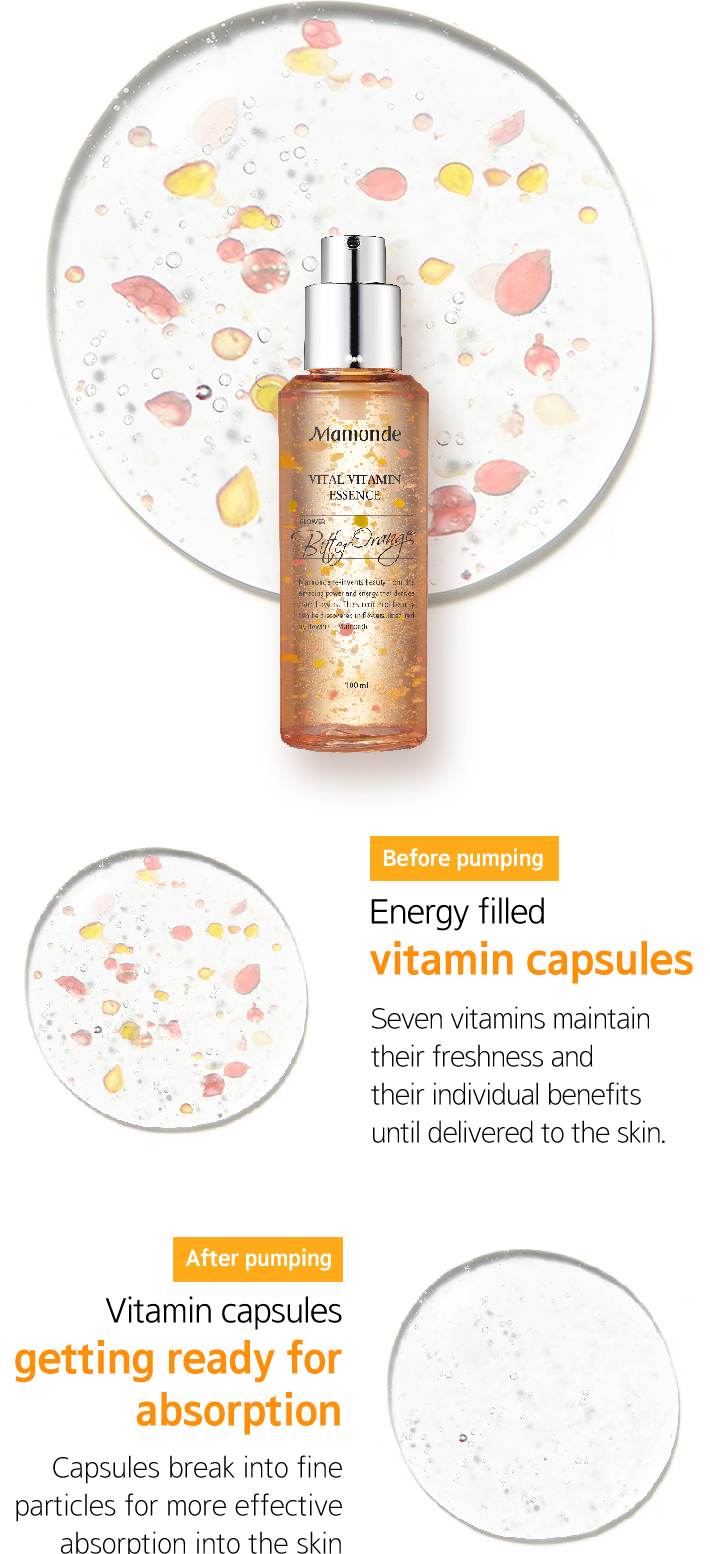 * Free from synthetic color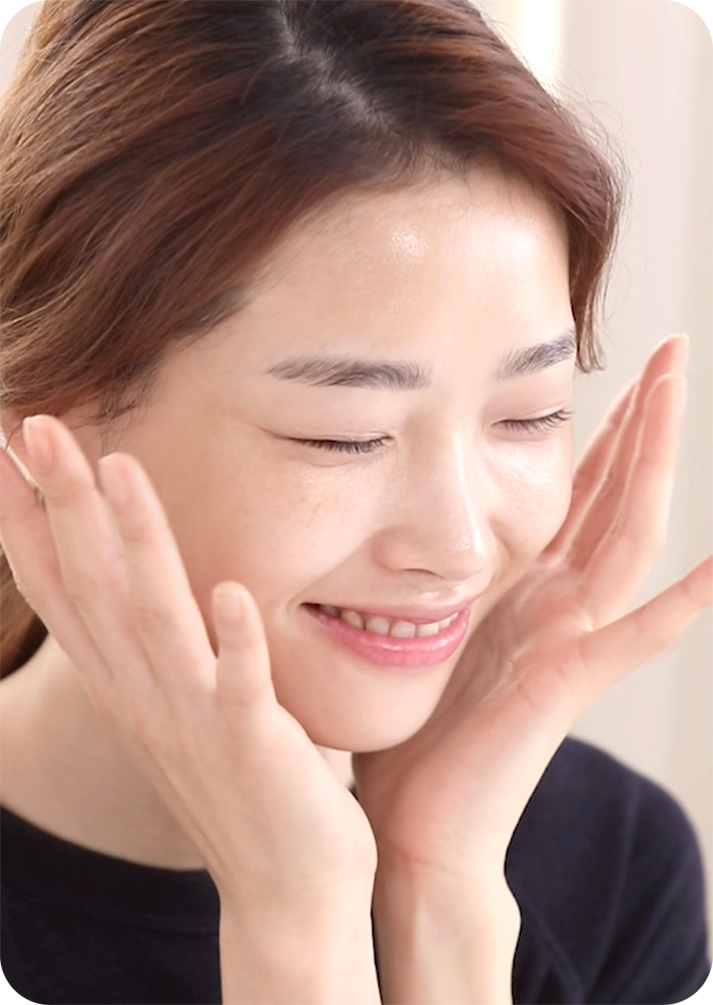 Rare sweet-scented
bitter orange flower

Freshly extracted on the day of harvest

Unlike the flowers of the sweet orange,
bitter orange flowers bloom only for a very short period.
That's why Mamonde harvest and extract
the flowers every day to maintain the sweet scent and
prevent discoloration.

The secret to
hydrating and revitalizing skin

Bitter orange flower extract delivers
moisture and helps strengthen the skin barrier.
For a healthy and vibrant complexion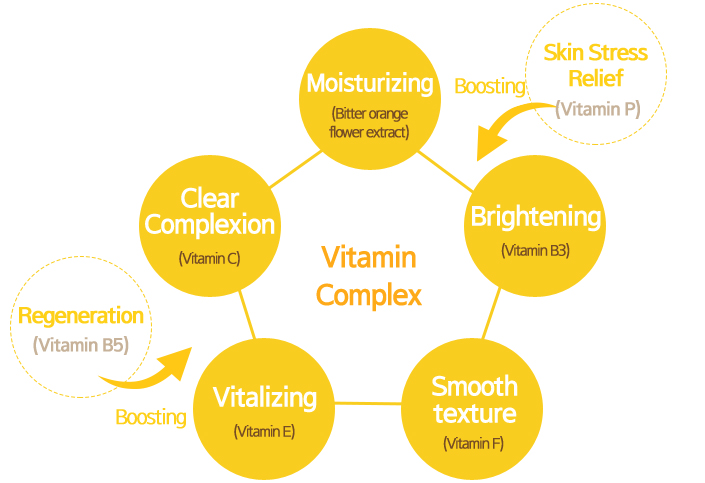 *Vitamin Complex ingredients:
Vitamin B3, F, E, P, B5 and C, and bitter orange flower extract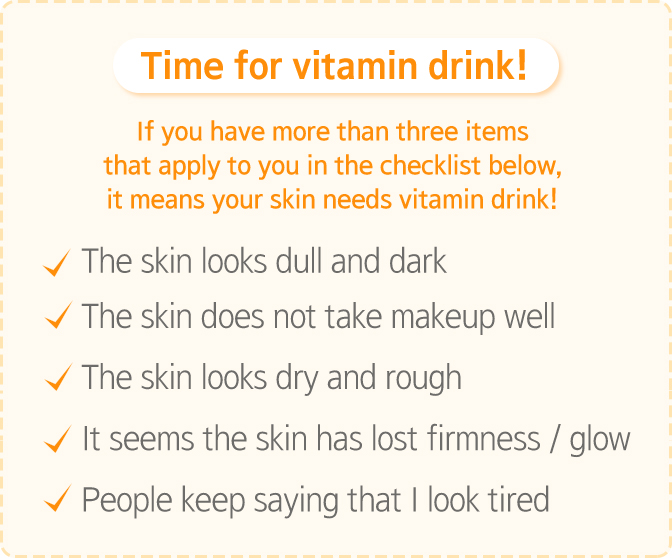 Vital Vitamin Line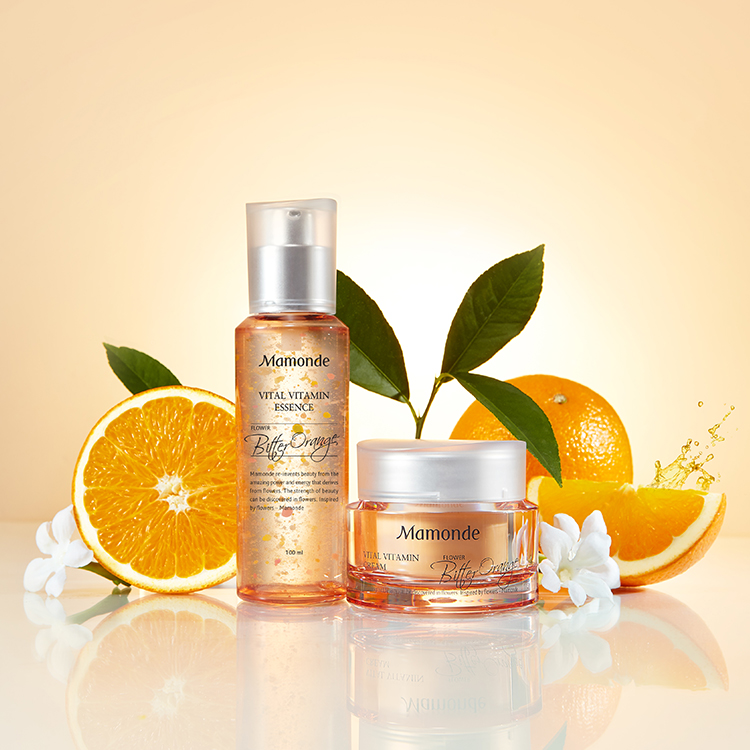 Vital Vitamin
Essence

Vital Vitamin
Cream
Skin moisturizing &
revitalizing

Fresh moisture and vitality with vitamins to
relieve fatigue on your skin