No filter selfies, no confidence
The new appearance of enlarged pores
and fine lines
When the skin feels dry and less bouncy...
Introducing the new low irrita-
tion retinol firming cream, sold
out within 5 minutes of its
pre-launch through Amore Mall.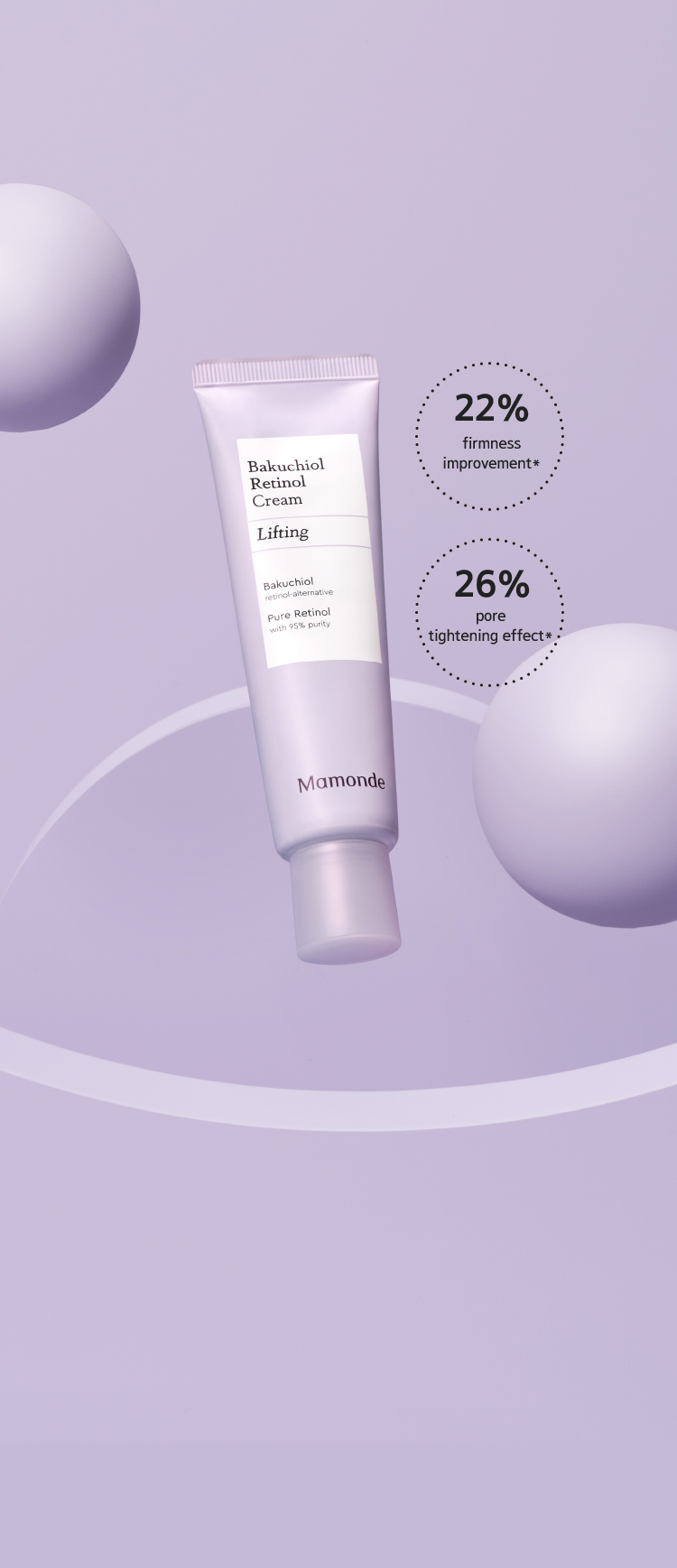 No-Filter Skin Firming with

Mild Retinol
Bakuchiol Retinol Cream
firmness improvement* 22%
pore tightening effect* 26%
#hydrating and firming cream #mild retinol
Skin
Concern

4 signs of early skin aging
(elasticity, pores, wrinkles, dryness)

Skin
Solution

Elasticity

Main
Ingredients

Bakuchiol, Retinol
*Clinical results after 4 weeks of use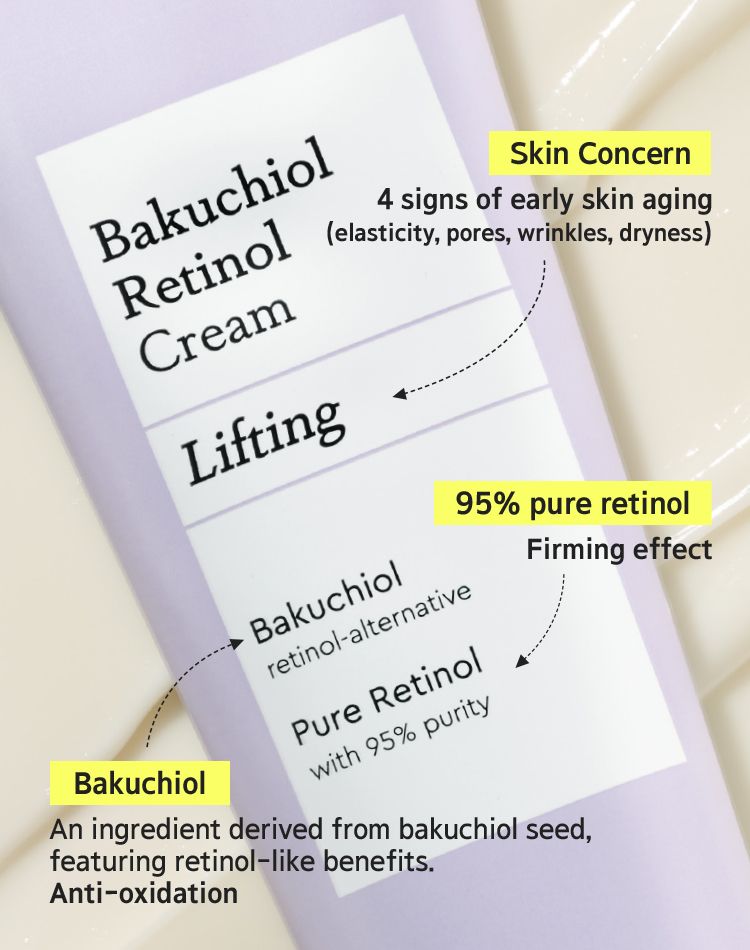 피부 고민

4대 초기 노화
(탄력, 모공, 주름, 건조)

95% 순수 레티놀

탄력 효능

바쿠치올

보골지유래
레티놀 유사효능 성분
항산화 효능

Development process with the participation
of influencer friends and customers.
You understand that retinol is great but
are worried about the irritation?
We now have a mild and easy
retinol firming cream that can
be used on the entire face,
twice a day!
Co-development with 37 influencer friends and
customers with various elasticity concerns.
: 8-month process on the concept,
ingredients, benefits, feel, fragrance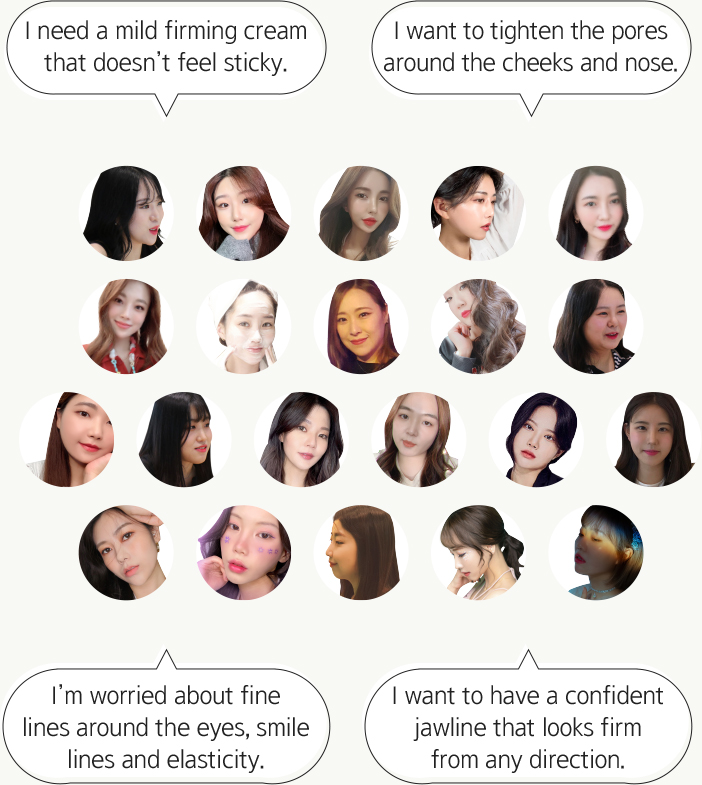 I'm worried about fine lines around the eyes, smile lines and elasticity.
I want to have a confident jawline that looks firm from any direction.
I need a mild firming cream that doesn't feel sticky.
I want to tighten the pores around the cheeks and nose.

Mild yet effective ingredients
Firming cream with a mild,
8-free formula featuring a golden blend of
'bakuchiol', a retinol alternative, and
'pure retinol' to 3D hydrate, firm and
smooth the face contour.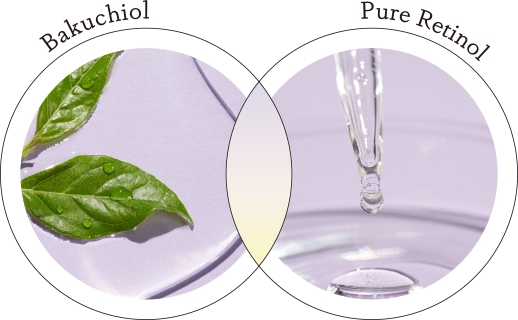 Bakuchiol is extracted from bakuchiol seeds,
an ingredient used in Indian Ayurvedic medicine
that has similar benefits with retinol.
It is celebrated as a next-generation and
natural alternative to retinol with an
anti-oxidation effect.

The firming effect is obtained
by blending pure retinol from Germany with
other ingredients without the encapsulation
process thanks to AP's continued research
on the skin suitability of retinol
(over 560 in-vitro and in-vivo tests).
Bakuchiol
4600ppm of low molecular weight collagen
Skin hydration
Skin protection
Retinol

Created and tested by customers,
22% firmness improvement and
26% pore tightening effect*
*Clinical results after 4 weeks of use
Customer developer Heo Sung-eun,
24Y, choreographer

I was worried about the
wrinkles around my eyes,
the saggy jawline seen from
the screen and inner-skin dryness because
I often wear full makeup and do deep cleansing.

Skin firming, eye area wrinkle relief and
10-layer hydration


Visible improvements

Skin firmness

After 4 weeks of use 23%firmness improvement *Top 11/22 results

Fine lines around the eyes

Before use, After 2 weeks of use

10-layer skin moisturizing

10-layer skin moisturizing without use, 10-layer skin moisturizing right after use

Customer developer Kim Eun-joo,
36Y, cafe owner

Unlike when I was in my 20s,
smile lines or pores stand out
when I take pictures and there's an overall
loss of elasticity which makes me worry.

Skin elasticity, smile lines, enlarged pores


Visible improvements

Skin firmness

After 4 weeks of use 29% firmness improvement *Top 6/22 results

Smile lines

Before use, After 2 weeks of use

Enlarged pores

Before use, After 2 weeks of use
It feels amazing!
A truly special texture developed
with real friends.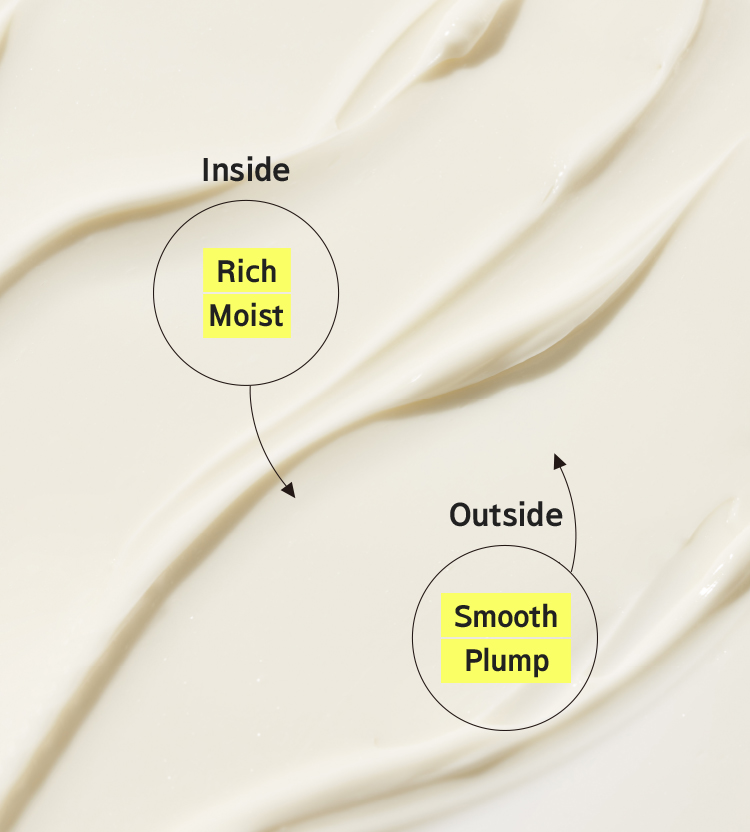 Inside Rich Moist
Outside Smooth Plump
Micro particle control,
a technology unique to
Bakuchiol
Retinol developed to
create a texture that
would satisfy our
customer developers.
Smooth and dewy moisturizing
coat for the skin
Water molecules captured
in between plate-shaped
bentonite particles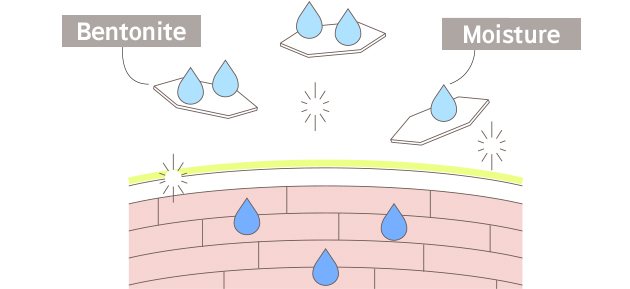 Test
Anti-wrinkle cosmetics
Dermatologist tested
Hypoallergenic tested
Skin irritation tested on sensitive skin
8-FREE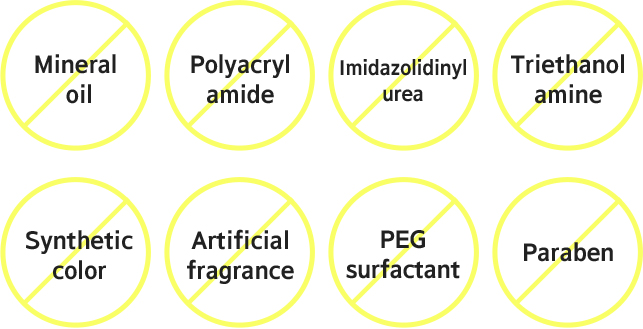 Mineral oil
Polyacrylamide
Imidazolidinylurea
Triethanolamine
Synthetic color
Artificial fragrance
PEG surfactant
Paraben
How to Use
At the cream step of your skincare routine
in the morning and the evening,
take an appropriate amount and
gently spread along the texture
of the facial skin.
Recommended for
Those who have

wanted to try retinol but




were worried about the irritation.

Those whose

skin dryness and




firmness cannot be improved

using existing products.
Those who need a cream that allows


easy intensive skincare.

Those who have long lasting

marks from




facemasks or sleep.

Those worried about

fine lines around the




mouth and eyes that weren't there before.

Those worried about

inner-skin dryness.

Those whose skin isn't like what it used




to be and have enlarged pores.
Ingredients
Moisturizing
Elasticity
Anti-wrinkle
Water, Propanediol, Glycerin, Caprylic/Capric Triglyceride,
Methyl Trimethicone, Cetearyl Alcohol, Decyl Cocoate,
Glyceryl Stearate Citrate, Octyldodecyl Myristate,
1,2-Hexanediol, Panthenol, Polyglyceryl-3 Methylglucose
Distearate, Bentonite, Hydrolyzed Collagen, Hydroxyethyl
Acrylate/Sodium Acryloyldimethyl Taurate Copolymer,
Helianthus Annuus (Sunflower) Seed Oil,
Glyceryl Caprylate, Glycine Soja (Soybean) Oil, Disodium
EDTA, Ethylhexylglycerin, Daucus Carota Sativa (Carrot)
Root Extract, Adenosine, Butylene Glycol, Sorbitan
Isostearate, Sodium Hyaluronate, Retinol 330IU,
Bakuchiol 100ppm, Artemisia Argyi Leaf Oil, B-Carotene,
BHT, Tocopherol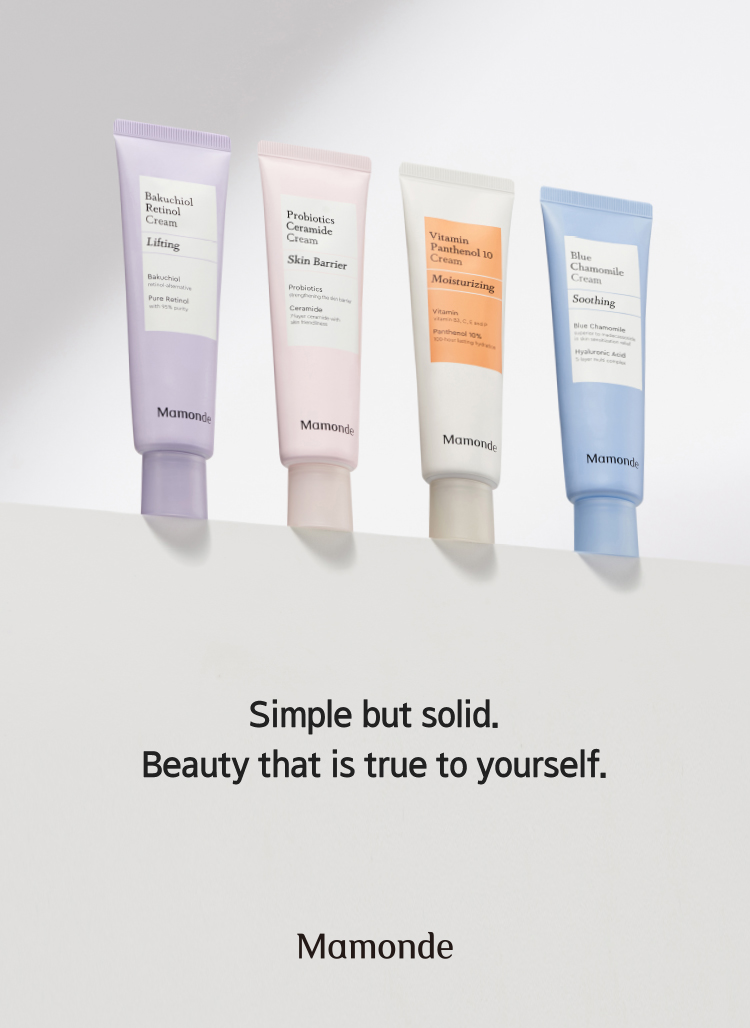 Simple but solid. Beauty that is true to yourself.
Mamonde