5X* more powerful anti-oxidant,
pomegranate polyphenol
Get smooth and softer
looking skin in 5 days
Red Energy Recovery Serum
#5-day serum
#Smooth & soft
#Skin antioxidation**
* Compared to the common hydrothermal extraction method
** Limited to the properties of the ingredients
Hydration and oil-moisture balancing

Get Smooth and Softer looking skin

moisture barrier strengthening

All-round player to improve the look

of skin texture, tone, glow and firmness
Winner of five beauty awards

No.1 essence / serum*among

customers in their 20s and 30s

99.5%**customers satisfied

Rated 4.6 / 5 points***
* Within one year of its release, via Amorepacific channels in Korea (April 2019 - March 2020)
** Results of the satisfaction survey of 200 Allure reviewers
*** Overall rating after the release, via Korea AP Mall (as of December 2020)
Customer rating
4.6 / 5 stars***
99.5%**
customer satisfaction
recommend

"It is my third bottle. The only serum" I can count on,
even when the seasons change."
"I tried the sample and it was so good.
I bought it right away."
""It has a light texture but my skin feels fully
moisturized from within."
"It is my third bottle.
The only serumI can count on,
even when the seasons change."
"I tried the sample and
it was so good. I bought it right away."
"It has a light texture but
my skin feels fully moisturized from within."
Daily serum
Mamonde Red Serum
with its quality proven by
customer reviews!
Mamonde Red Serum holds amazing records!
Sales of over KRW 10 billion in only six months
after the release 500,000 bottles sold in only
one year
Real power of market-proven Red Serum
Secrets 1, 2, 3 and 4
Point 1
Powerful anti-oxidant on
another level
70% more powerful anti-oxidant than pure vitamin C,
pomegranate polyphenol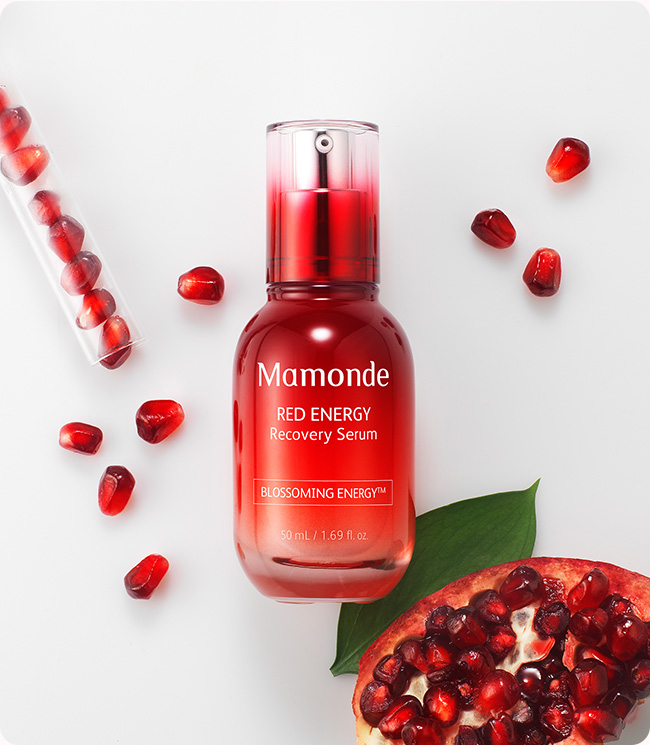 Compared to the common hydrothermal extraction
method, 5X more powerful anti-oxidant, pomegranate
polyphenol, extracted using the unique extraction
method of squeezing the seeds, flower and fruit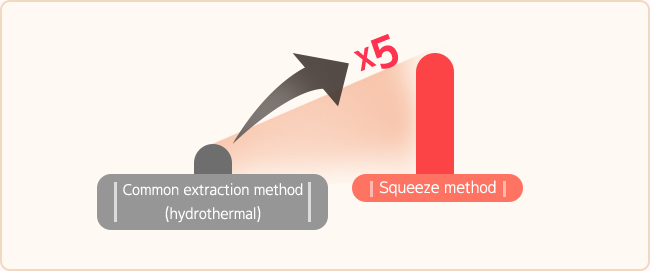 One more!
Blossoming EnergyTM , the energy that keeps
flowers in full bloom is the key ingredient of Mamonde!
It provides skin energy to the skinand keeps skin looking
healthy.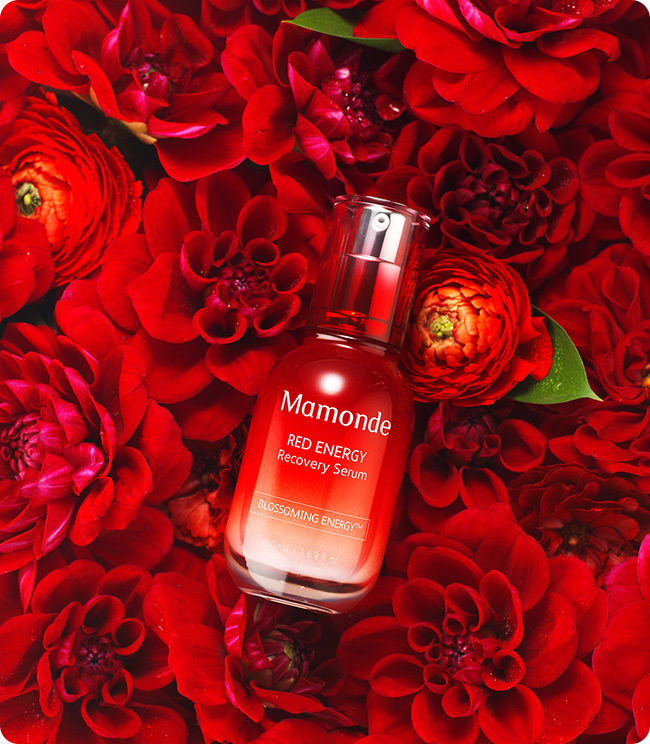 Point 2
Benefits proven through human
clinical trials
Moisture level, skin texture and skin moisture
barrier improved in only five days
Skin firmness, glow and clarity looks improved
in only 14 days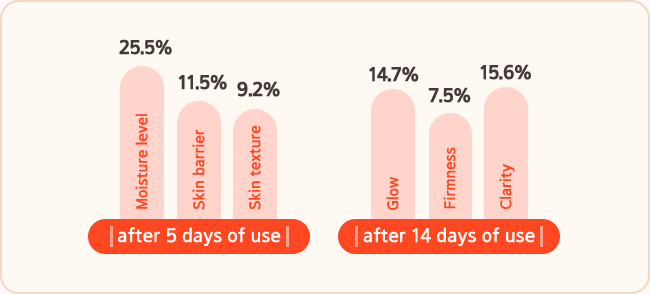 * 33 women aged between 25 and 35 from November 15 - December 24, 2018 (4 weeks)

Guangzhou Landproof Testing Technology Co. Ltd; results may vary from person to person
Skin texture after using Red Serum
Before application

After applying Mamonde Red Serum
* Results may vary from person to person
Red Serum is also referred to as
#5-day serum among real fans who have
bought N bottles of Red Serum
Influencer reviews Before & After


#Smooth and soft skin in 5 days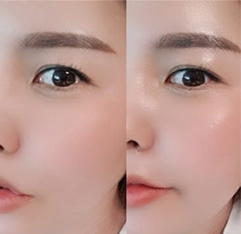 I heard #Mamonde #Red
Energy Serum makes the
skin looks #smooth and
soft in only #5 days. I was
doubtful of it at first but the
results were amazing!
Review by @rub_********
Point 3
Skin that feels refreshed,
moisturized, soft and smooth
Completely absorbed into the skin,
no feeling of stickiness It leaves the skin feeling soft,
smooth and fully moisturized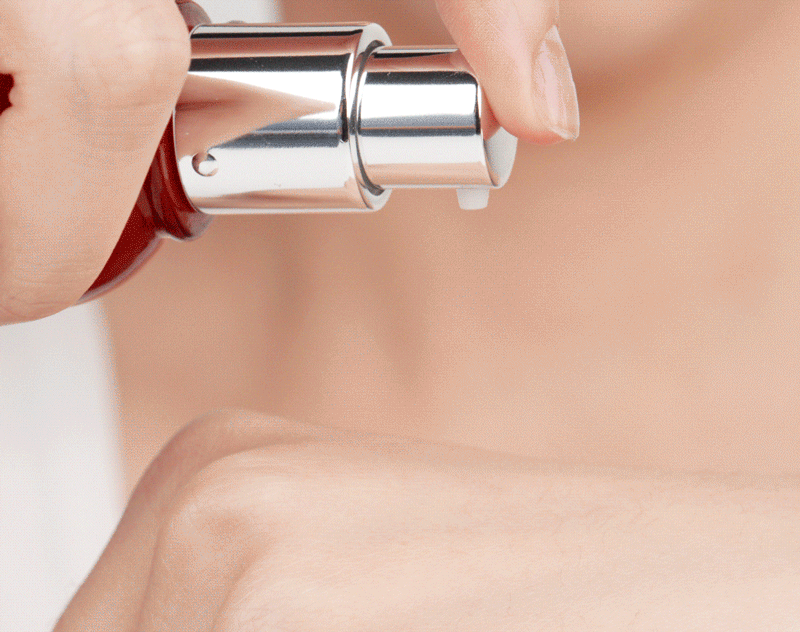 "It feels light and refreshing"
"It leaves the skin feeling deeply moisturized"
"It does not give a sticky feeling"
"It immediately makes the skin feel as soft as a baby's"
"It has a texture which is exactly what I wanted"
Point 4
Good for those who has delicate skin
about cosmetic ingredients!
hypoallergenic formula
Hypoallergenic 8-free serum but with powerful
ingredients offering great skincare benefits Hypoallergenic
formula to help reduce the appearance of wrinkles and
improve the look of skin firmness
No more thick and heavy serum!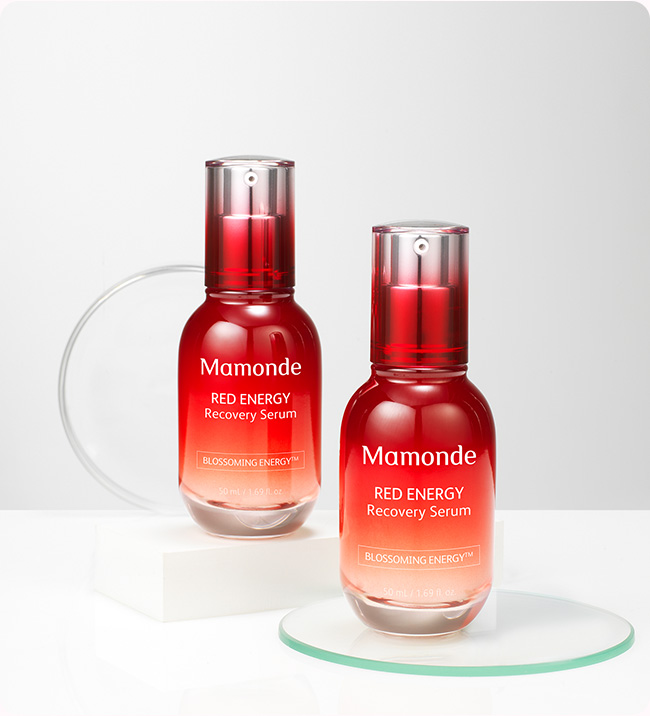 "Anti-wrinkle product"
"Hypoallergenic tested"
"Dermatologist tested"
Recommended for
Skin that feels dry and tight inside, requiring deep hydration
Rough and lackluster skin
Fatigued skin, requiring moisture barrier strengthening
Skin out of oil-moisture balance
Directions for different skin types
For dry skin /
during the winter season

Apply toner, pump Red Serum
twice and layer it.
Use moisturizing cream at the last
step of your skincare routine.

For oily skin /
during the summer season

Lightly wipe off the skin with toner.
Pump Red Serum once and gently
dab it onto the skin.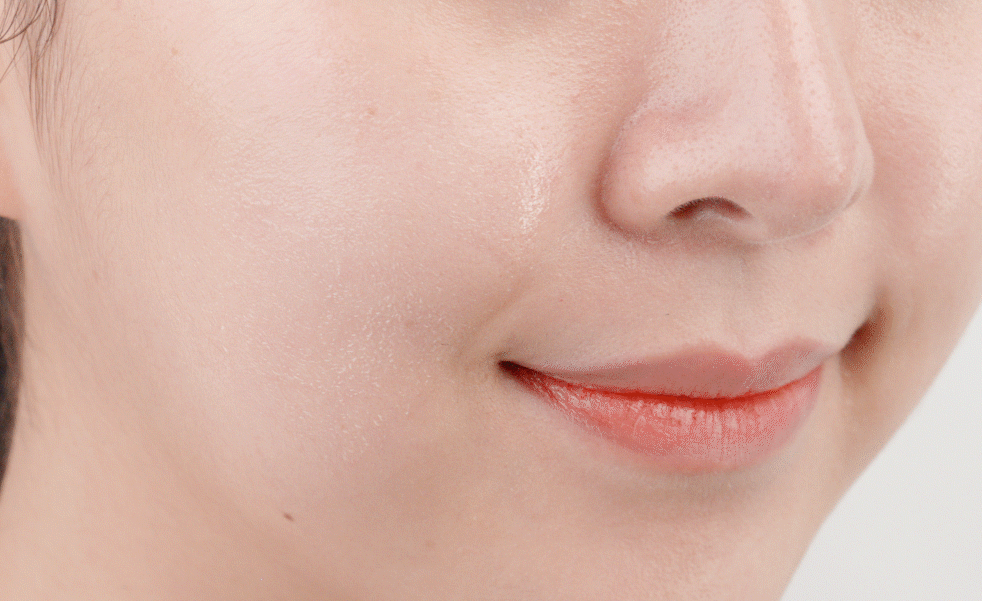 Moisturizing serum to provide deep hydration for dry skin

Anti-oxidant serum to restore a healthy oil-moisture

balance and strengthen the skin moisture barrier

All-round serum to give a feel of luxury and improve

the look of skin texture, tone and glow Looking for a

hypoallergenic anti-wrinkle, skin firming product?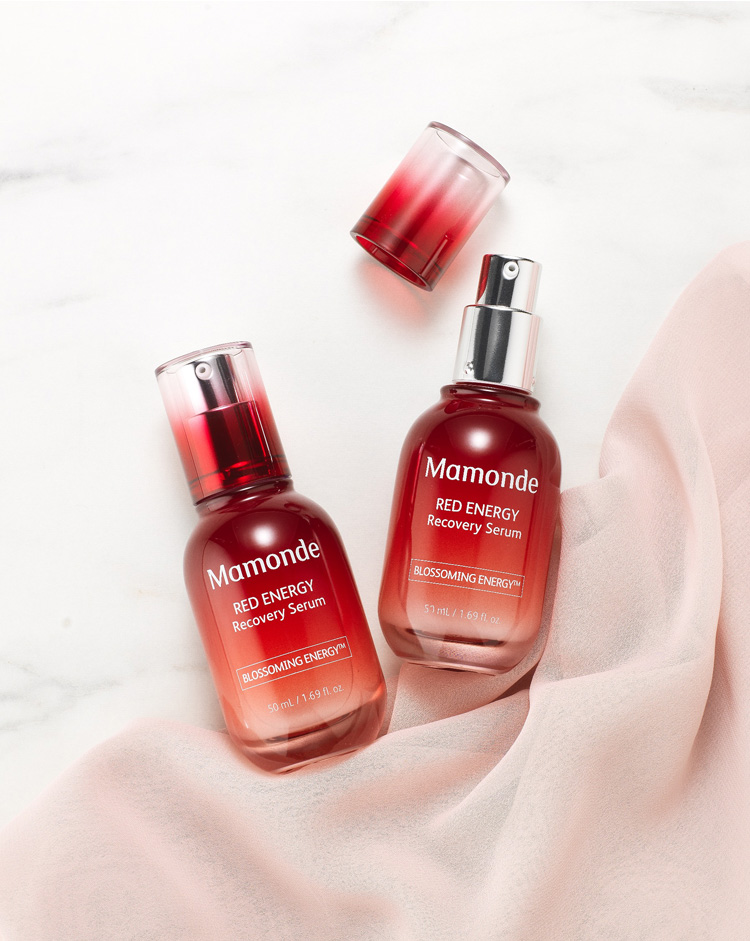 Mamonde Red Energy Recovery Serum
can give you smooth and soft
looking skin in just five days!